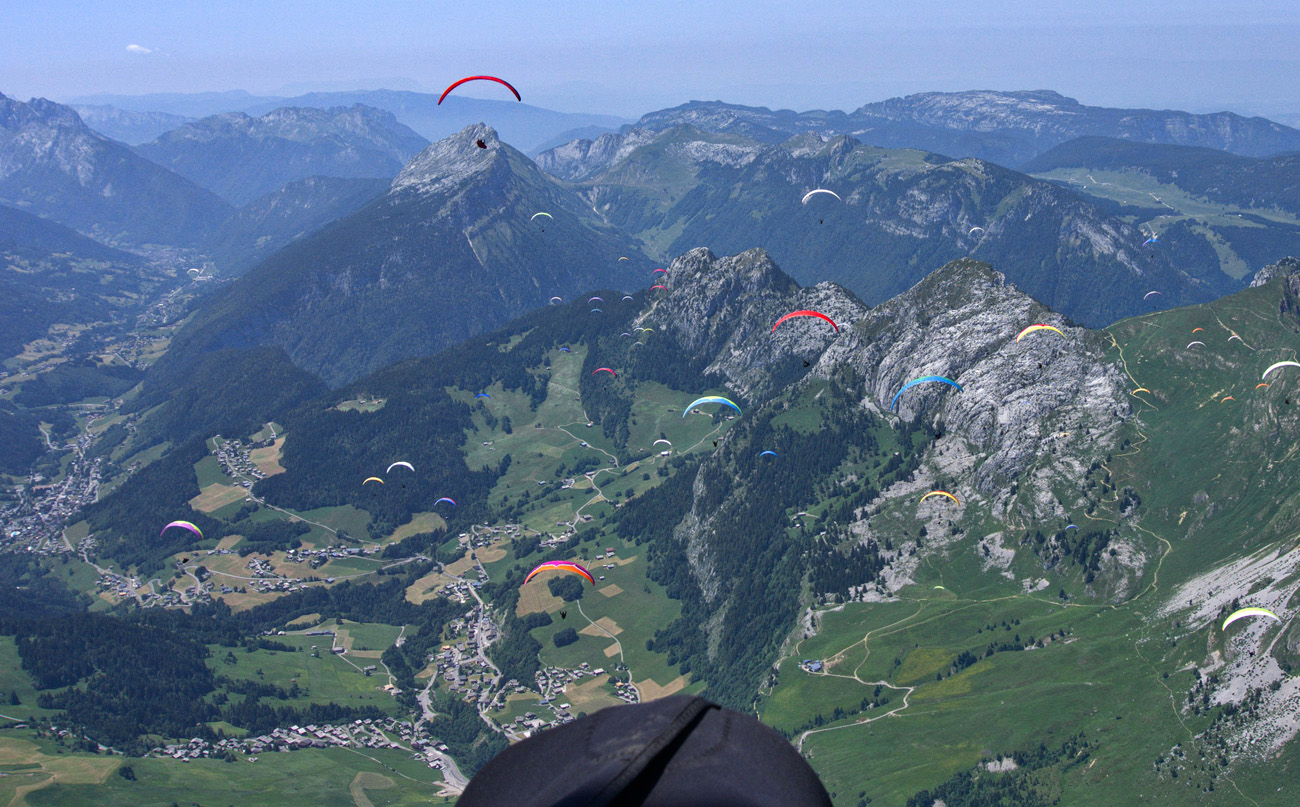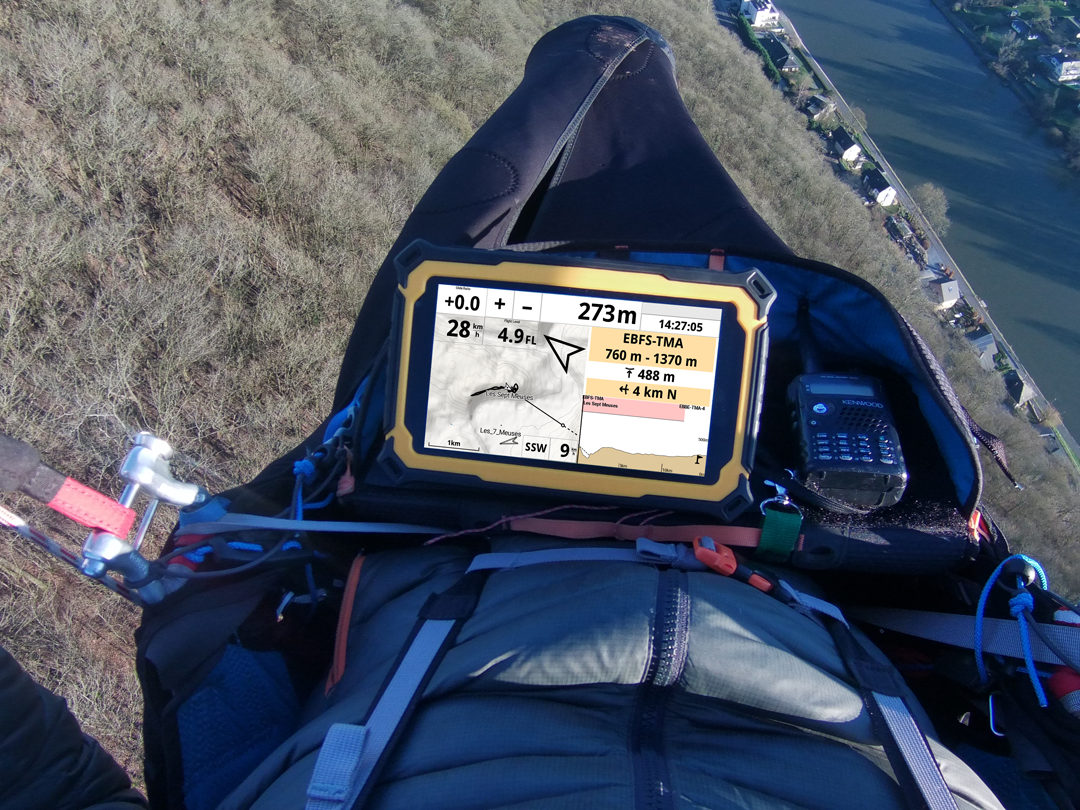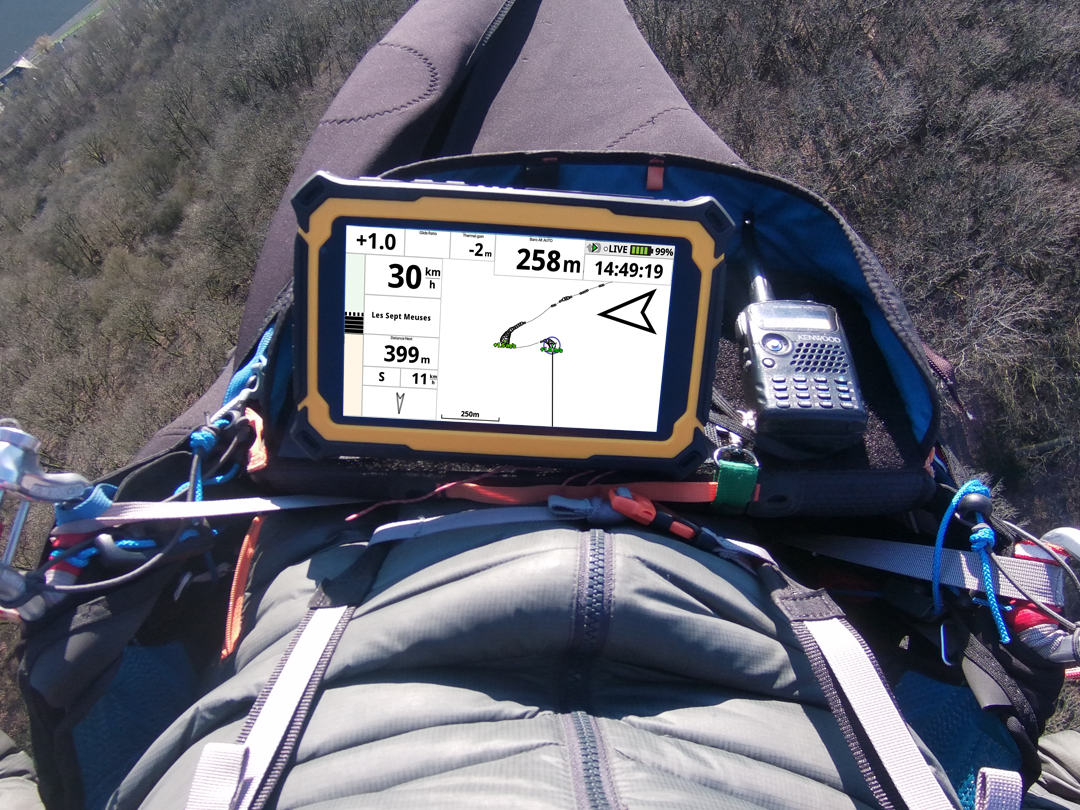 3 paragliding profiles in AIR³ Manager
AIR³ can be used as soon as you need a first instrument. With the KISS profile, AIR³ will only give you the necessary info while you get your first thermals. The Easy profile will bring you to new areas. The Expert profile gives you all what you need whether you are competing or only XC flying.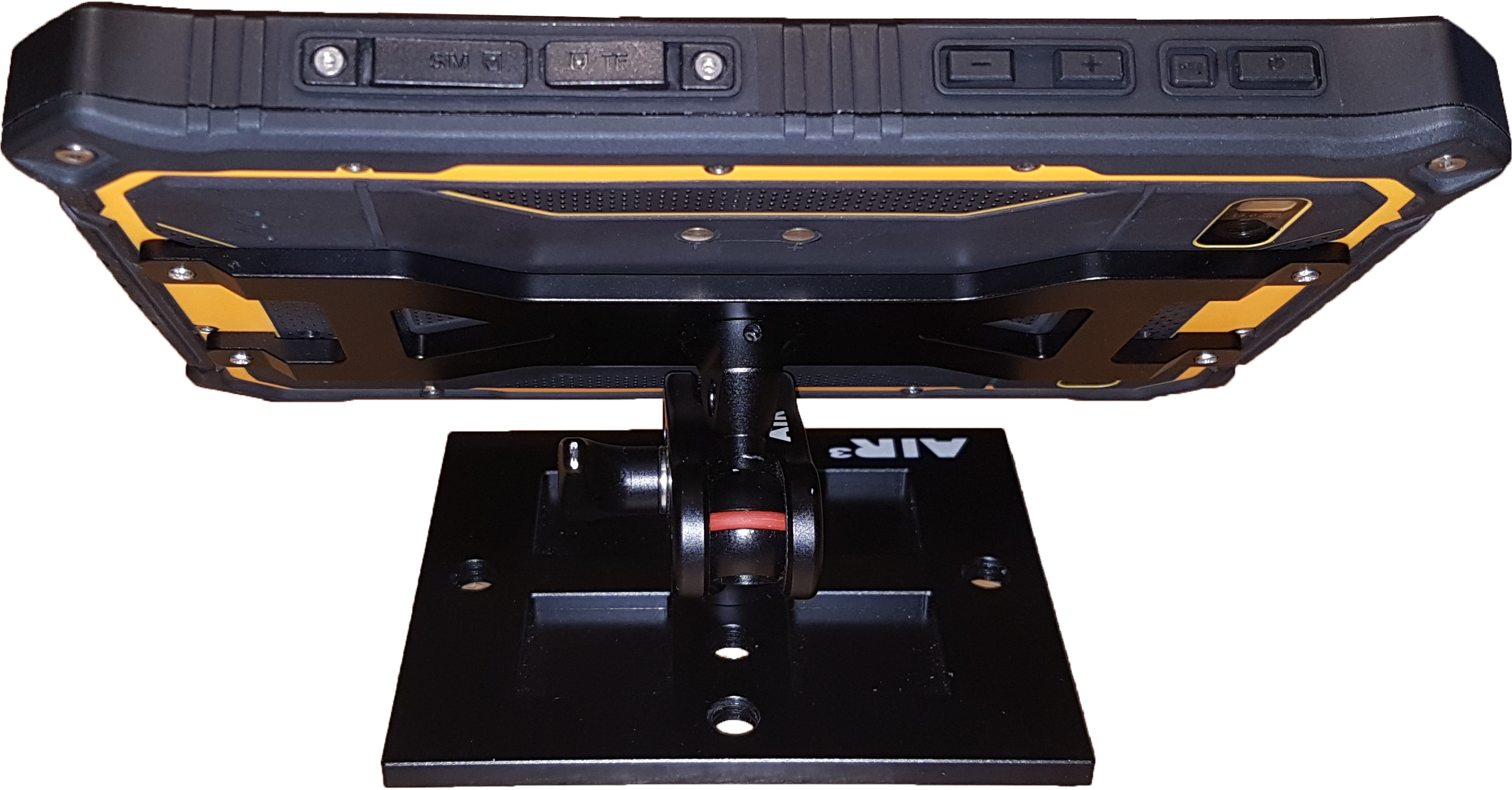 ABS Base or Metal Base to get maximum readability
Best readability is obtained by tilting the screen to have it right in front of your eyes. 2 different Bases have been designed for paragliding: the ABS Base is made of ABS, ligther and allows you to tilt the screen by 33° or 43°. It can be easily set with one hand. The Metal Base is slightly more heavy and is based on a double head articulated arm, made of aluminium alloy. It is very robust and allows you to set the screen the way you want.
Ideal screen size and robustness
The 7″ screen displays all the necessary info with large characters. As a rugged tablet, AIR³ doesn't fear to be mistreated.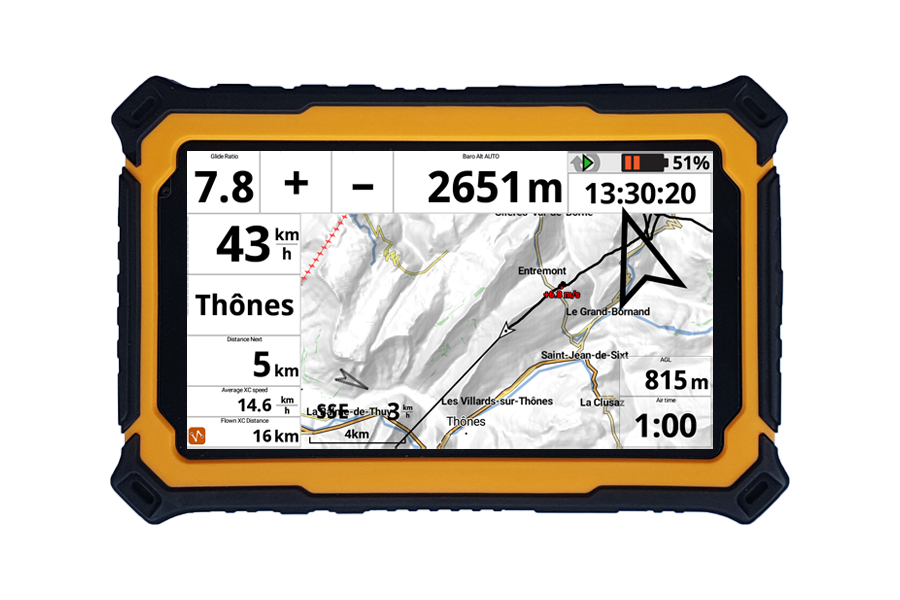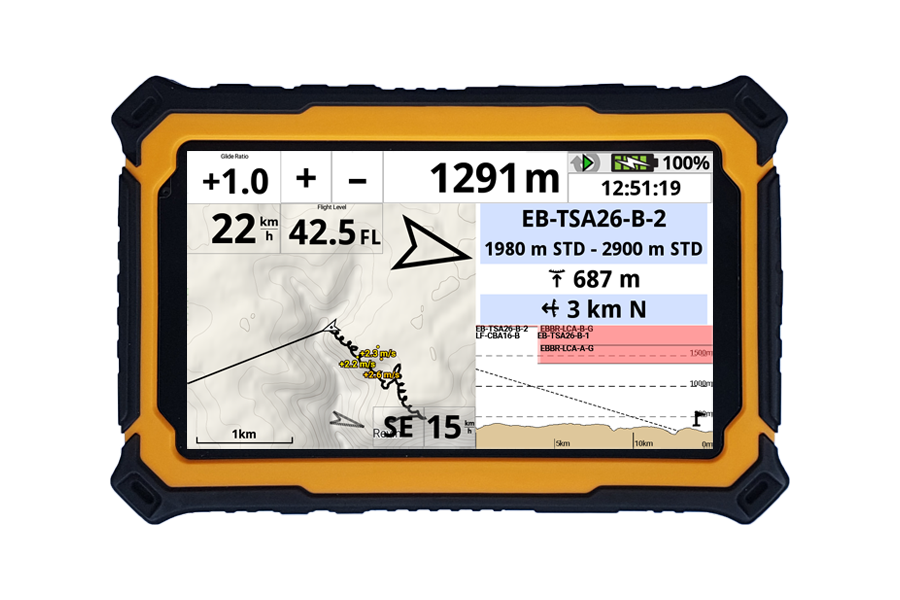 Simple tool to fly in compliance with the AIRSPACES
Very easy to get updated airspace information (2 different methods).
Get warned when you are close to a prohibited zone. 3D visual info to comply with Airspace rules (horizontal and vertical view).
Proximity widget to share all the info about the nearby airspace zones.
Use any other Android App
As AIR³ is based on a fully functional Android system, you can use any other Android App such as Whatsapp, emails, Google Maps, …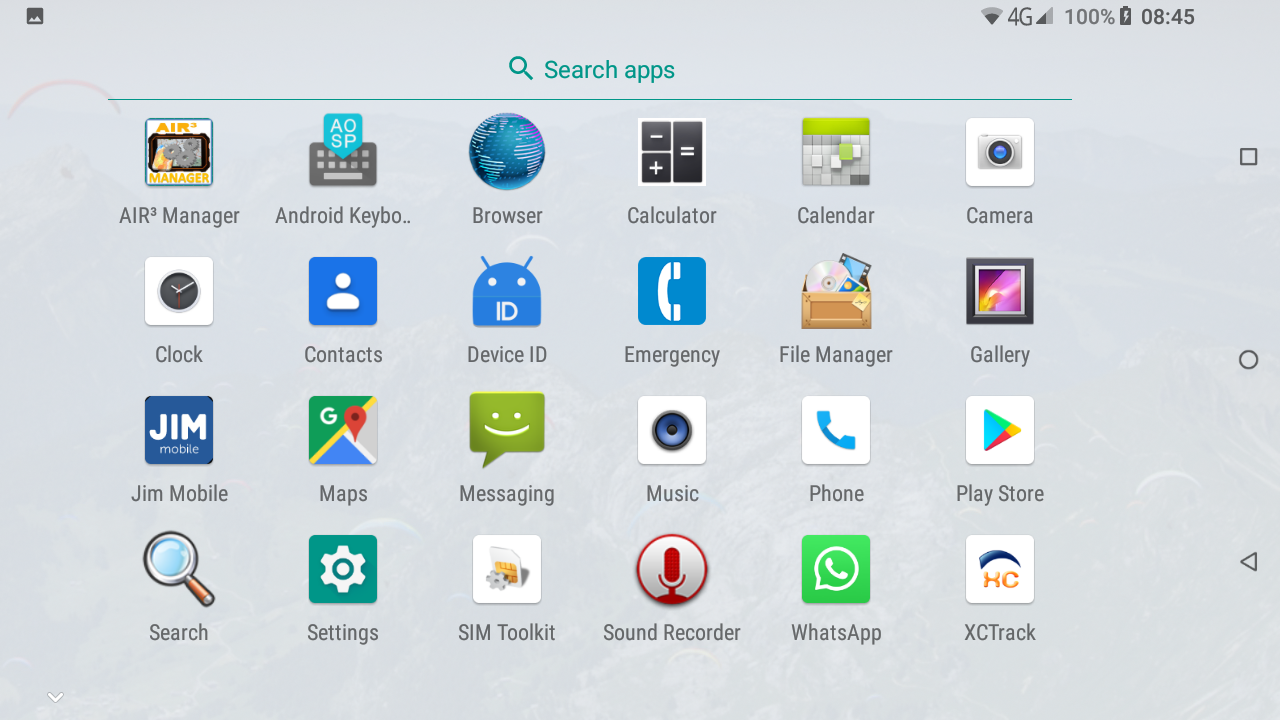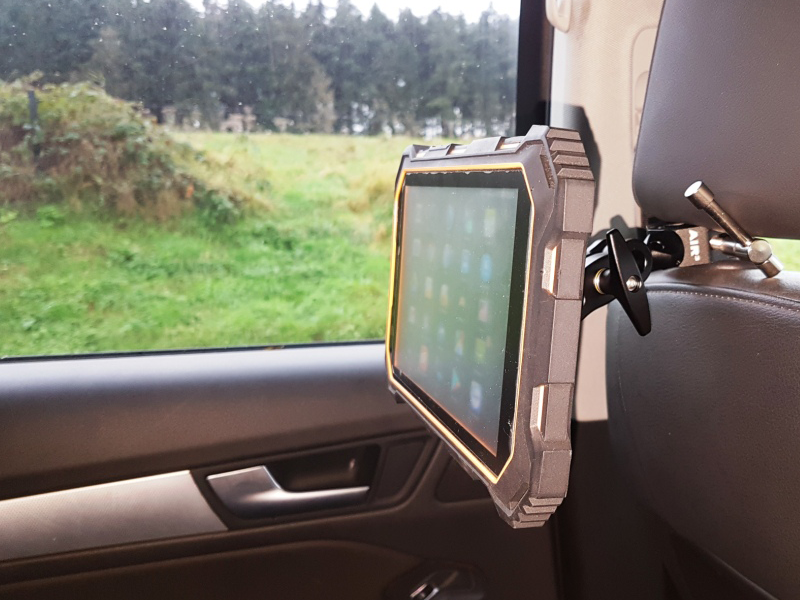 Other uses
As an Android Tablet, you can use AIR³ for many other purposes.