For AIR³ 7.2, please go to this page:
This page describes the main features of AIR³ 7.3 with XCTrack. Check the other sections to lean more about the different features of XCTrack.
Des vidéos ont été produites pour expliquer les différentes fonctionnalités de XCTrack Pro. Lisez la page vidéos tuto pour apprendre rapidement comment utiliser XCTrack Pro.
Cliquez sur le signe + pour lire les détails.
AIR³ buttons and interface (outside XCTrack)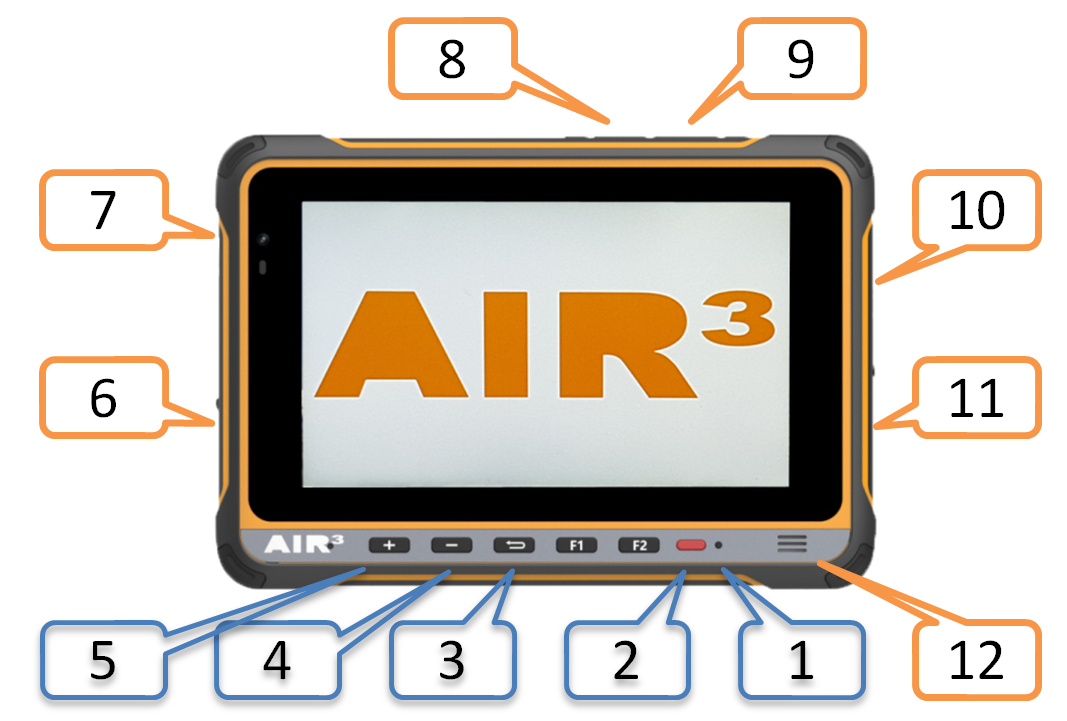 Short press
---
Reset/Forced power off
Stand by On/Off (2X=camera)
Arrière
Volume –
Volume +
Long press
---
Power On/Off/  -Restart – Screenshot – Emergency
Desktop settings
Interface
---
6
7
8
9
10
11
12
---
Earphone jack 3.5 mm (US type)
Fanet/Flarm antenna (7.3+)
MicroSD card
Sim card
USB type C
USB Pogopin
Speaker
AIR³ buttons with XCTrack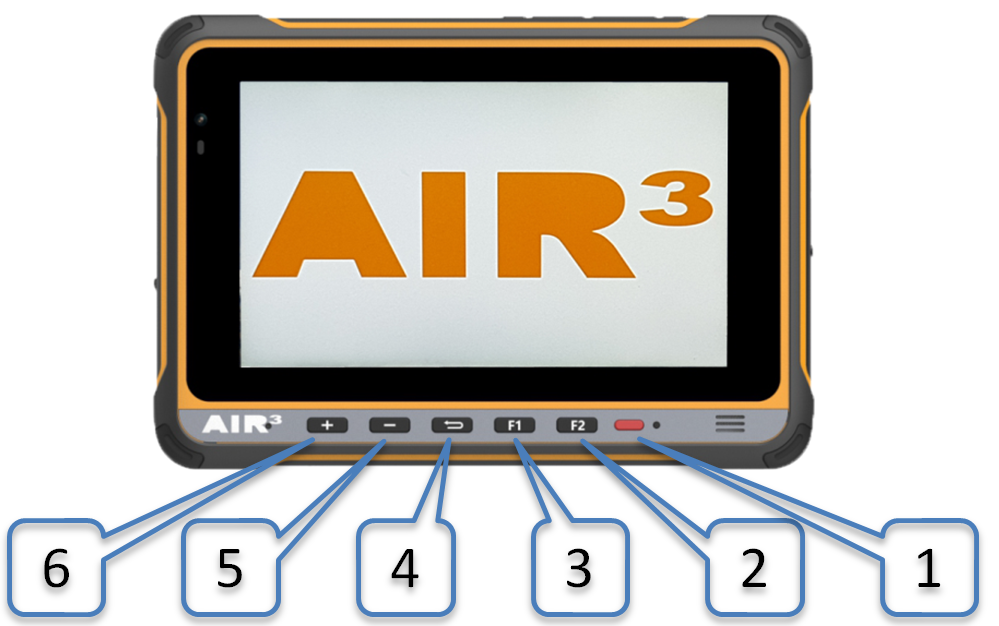 Short press
---
Stand by On/Off (2X=camera)
Brightness –
Brightness +
Toggle map panning – Back
Zoom out
Zoom in
Long press
---
Power On/Off/  -Restart – Screenshot – Emergency
Next waypoint
Previous waypoint
Menu
Next page
Previous page
Section suivante