All in one rugged 7" Android vario, GPS, LIVETRACKING, phablet.... and much more
1000 nits screen - Decacore 2.4 Ghz - Ram/Rom: 6Gb/128 Gb - New/improved Vario
Bob S (Australia), about AIR³ 7.2
″I flew exclusively with the Air³ 7.2 at the Manilla, XC Camp for the last week. Conditions were difficult for Manilla with broken thermals low down until around 1500 -1700m when things seemed to join up. The Air³ vario was excellent, on a par with the XCtracer . I am very fond of the XCtracer and compare every vario to it. The screen is excellent, I would say its the best I have used. Better than my phone, Google Pixel 2XL. No problems in bright sun ; on my Advance lightness the angle of the cockpit is perfect. One of my flights was 6 ½ hrs. I fly with a Le GPS Solar panel which also has a 5600 Ah battery. At the end of the flight the solar battery was exhausted and the Air3 was at 43%. I was using the internet and whatsapp while flying (for retrieve) so realise that there are things I could do to make the battery last longer.
The newer version of Android means that I can run all my apps on the tablet. I am very happy with this instrument.
If anyone in Victoria, Australia would like to check it out give me a shout.…″
Manu 974 (Reunion), about AIR³ 7.2
″In 32 years of flights, a lot of Alti vario +/- Gps have passed through my hands (I could almost open a museum).
I have almost always been disappointed by their poorly finalized, poorly scalable software with often bugs forcing the instrument to reset in flight, with generally a fragile case, a screen that is not very readable and an ergonomics not suitable for handling in flight.
This is why I find it interesting that a company finally decides to integrate XCTrack into its instruments because it is for me the most successful flight software for the moment, designed by people who know our expectations. (...)
I was able to try the Air3. I was pleasantly surprised by its readability in flight even in direct sunlight. It is much better than on my FlyMaster Nav which is the only instrument I have kept in all these years.
The vario is completely synchronous with FM.
Nice product i keep it.…″
Brandon M (USA), about AIR³ 7.2
″I tried the AIR3 in 1 first flight. The device is by far the best what I have seen on the market so far. The screen is outstanding.″
Keith M, about AIR³ 7.2
″I have tested the instrument out and all I can say is AMAZING. I have had everything from Compeo+ and flymaster Lives down to jail broken Kobos and nothing has been perfect. I feel you are on to something.″
Olivier D. (Switzerland), about AIR³ 7.1
"I was able to try the AIR³ and I am really very satisfied. The battery holds up well and the vario GPS connection is very fast. Visibility is good too. I prefer using it with the white mode. For the support/base, I have mounted it well but it turns out that my cockpit is sufficiently inclined to ensure good readability. So I took it apart. The idea is good ... So I'm going to use it for another harness"
Didier D (Belgium), about AIR³ 7.1
″It's been a long time I was looking for a robust, easy-to-use, all-in-one and readable flight instrument I could use for leisure or competition flights. I'm far from being a geek and have not much time to spend on in-depth technical analysis and or comparison but all I can say is the Air³ device is the first instrument that fully match my need. Very happy about it.″
Bob S. (Australia), about AIR³ 7.1
″ I have enjoyed flying with the Air, its now the only instrument I fly with.

I really like it. Visibility is good, the large screen is easy to see and navigation through XCtrack or the tablet is very easy, much easier than using my phone. The unit feels good and solid. Im looking forward to using this all season.″
Perpetual licence of XCTrack Pro
Preconfigured and customised version
Advanced and user friendly flight app
XCTrack is a complete flight software for paragliding and paramotor pilots. - both for free flight and competitions. The PRO version contains features that are not available with the "standard" version. The XCTrack development team will increase these additional features in future upgrades. AIR³ comes with a PRO version of XCTrack with a perpetual license. This means that the pilots using AIR³ will benefit from these new features when they become available.
XCTrack' s best friend to ease the use of AIR³
AIR³ Manager
Small app that interacts with XCTrack
XCTrack Widget
Launch XCTrack on boot or manually
Profile & Theme
Select your prefered profile and theme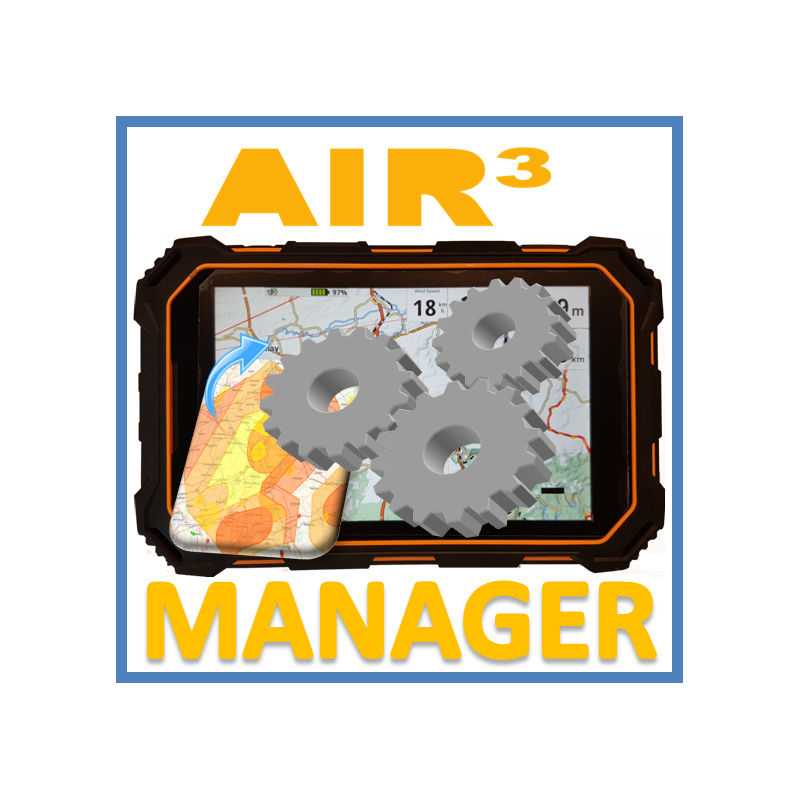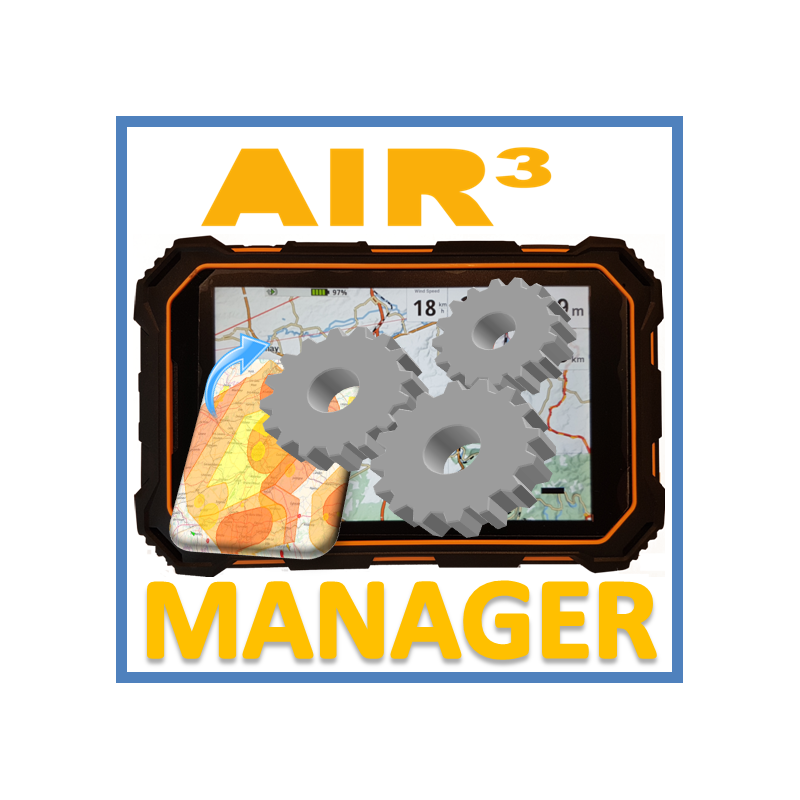 With AIR³ Manager, you don't need anymore to understand all the powerful features of XCTrack to change the profile, the theme or some basic functionalities.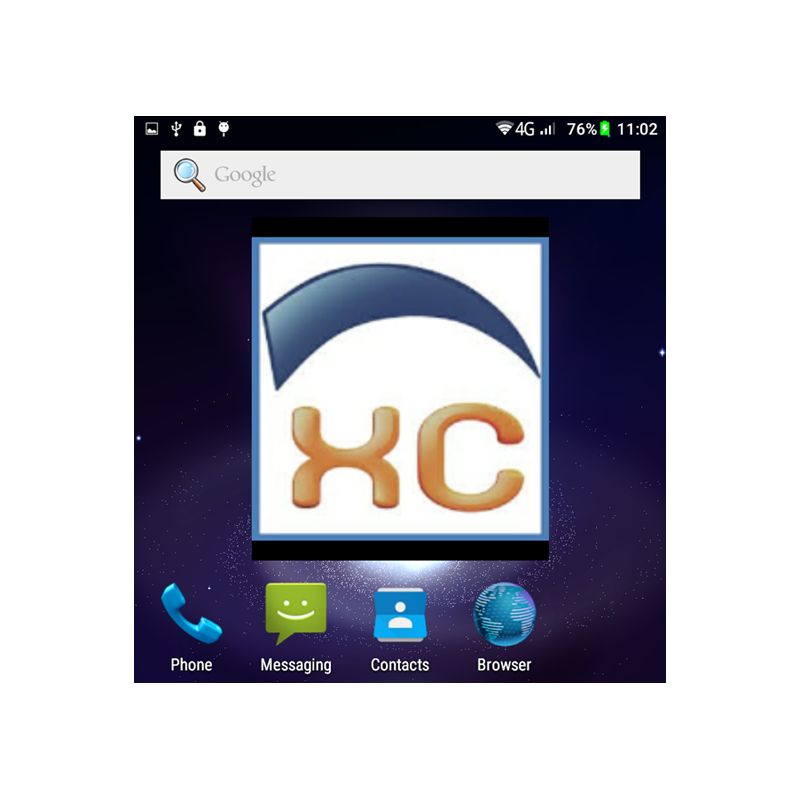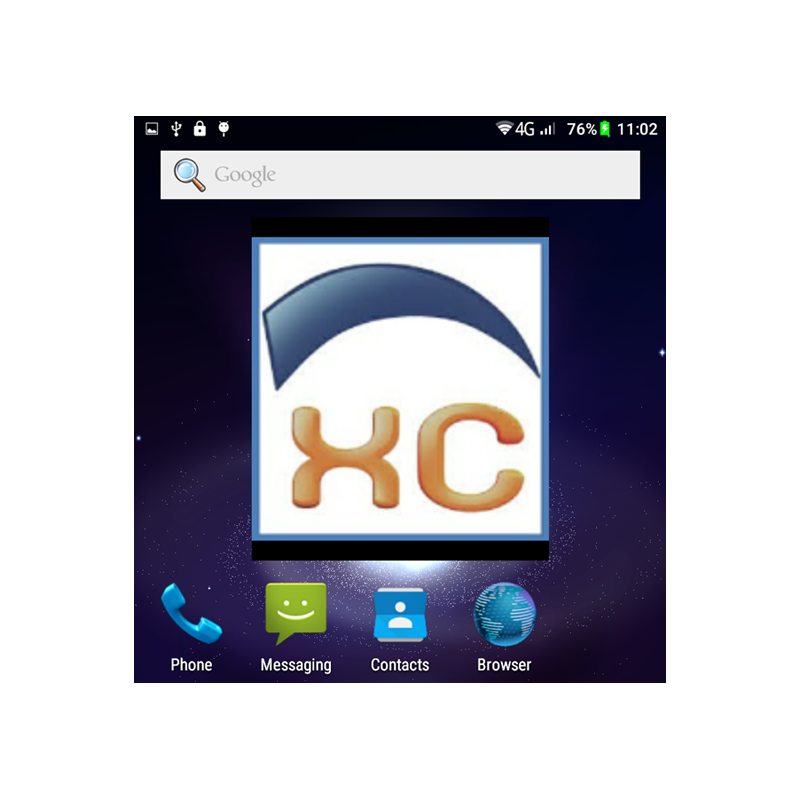 AIR³ Manager gives you the opportunity to auto-launch XCTrack on boot. You quit XCTrack? Click on the large widget to launch it.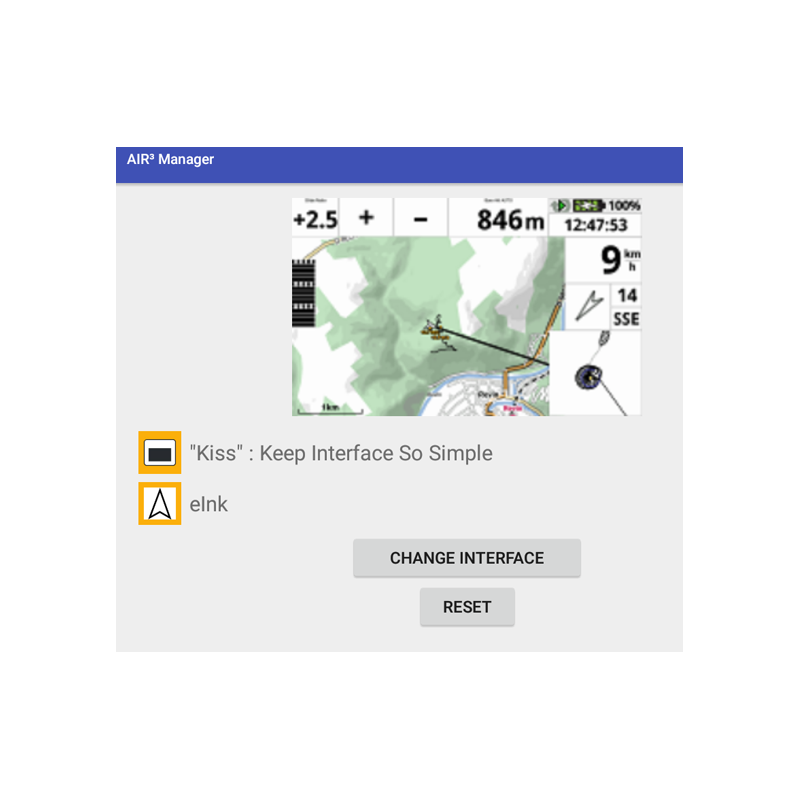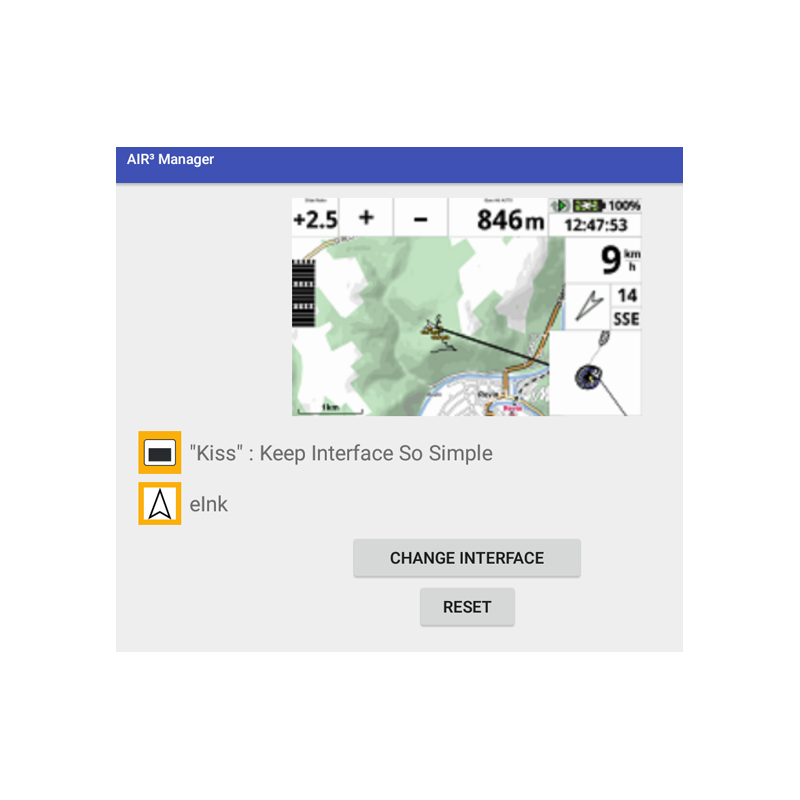 Choose one of the preinstalled profiles: Kiss (Keep It So Simple), Easy (for XC and Leisure), Expert for Advanced Pilots and Competitors or Paramotor. Select your favorite theme. AIR³ Manager takes care of the rest.
AIR³ Base = increased readability
Good readability is essential for a flight instrument.
There are different ways to improve readability.
Some devices are brighter, others use eInk/black and white screens.
We believe that there is a third way: tilting the screen to have it right in front of your eyes.
The black and white (eInk) display prevents pilots from having a lot of useful information.  These screens are quite fragile.
Brighter screen means more energy consumption.
AIR³ 7.2 has a bright 1000 nits screen. With the Base, you can reduce the brightness and increase the autonomy.
Base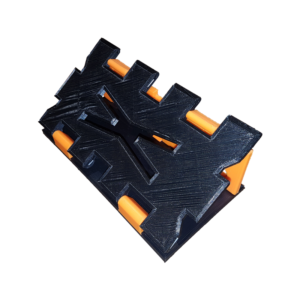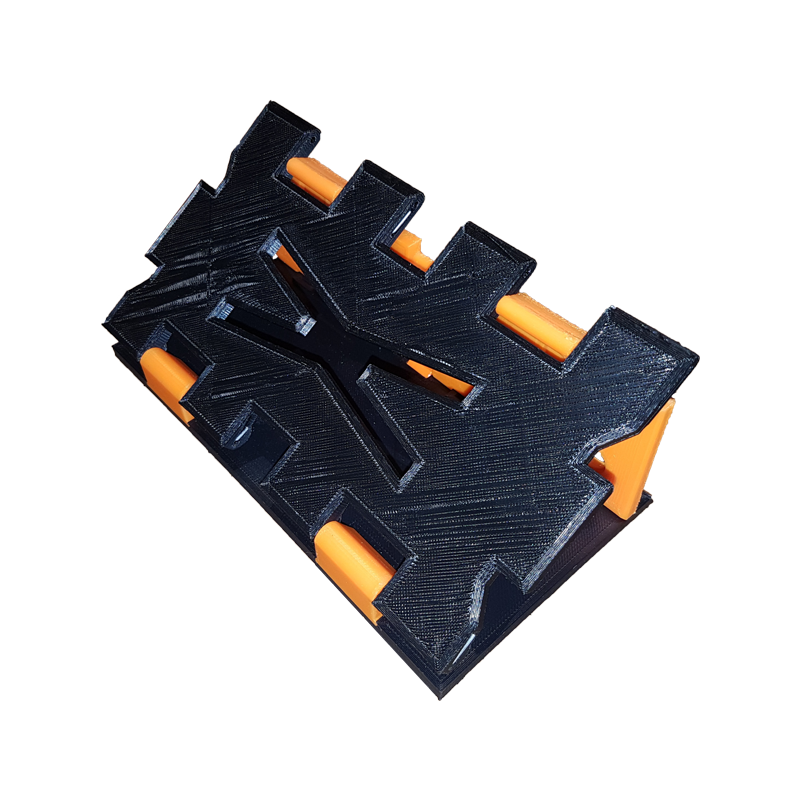 Still not convinced? Ask your local dealer for a test unit or take advantage of our "satisfied or refunded" commitment if there isn't local dealers yet.