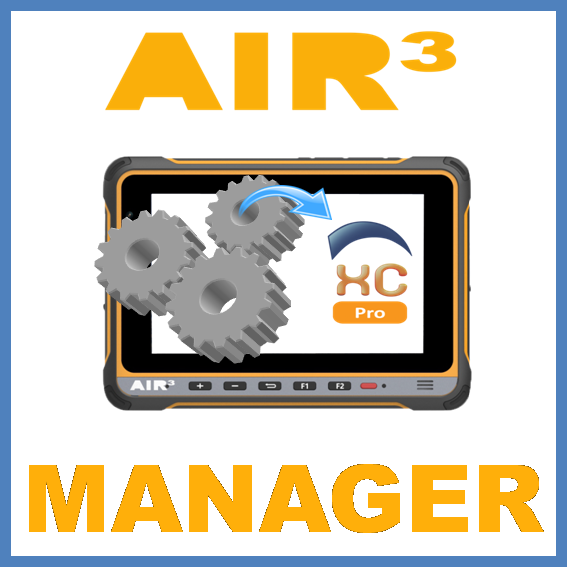 Victim of its powerful features and diversified functionnalities, XCTrack has many menus and sub-menus allowing the pilot to tune the app according to his wish.
Many pilots are not computer savvy and are quite reluctant to learn all the possible ways to  customize the app.
The goal of AIR³ is to provide a turnkey solution for pilots, turning this power and complexity into an easy to use  but powerful solution, without having to enter deeply into the XCTrack application.
The AIR³ Manager provides the pilot with easy to understand tools that interact with XCTrack PRO.
Watch the Air³ Manager video tuto here.
AIR³ Manager is the best XCTrack Pro companion app
We strongly recommend to always use the latest version of Air³ Manager. Check in the Software Upgrade instructions page.
Here is a list of features