This page describes the Tracklogs menu of XCTrack. Check the other sections to lean more about the different features of XCTrack.
Videos have been produced to explain the different features of XCTrack Pro. Check the videos tuto page to learn quickly how to use XCTrack Pro.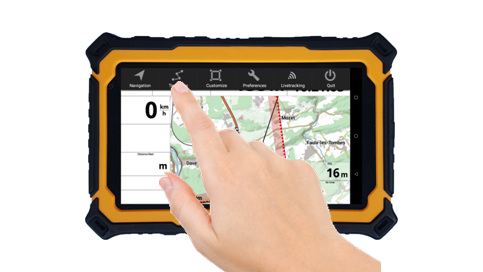 The Tracklogs menu allows you to obtain your local tracks log, the list of flights done and located in the Tracklogs folder of XCTrack.
Read below more details about your "Cloud flights" directly available on internet through your Xcontest account.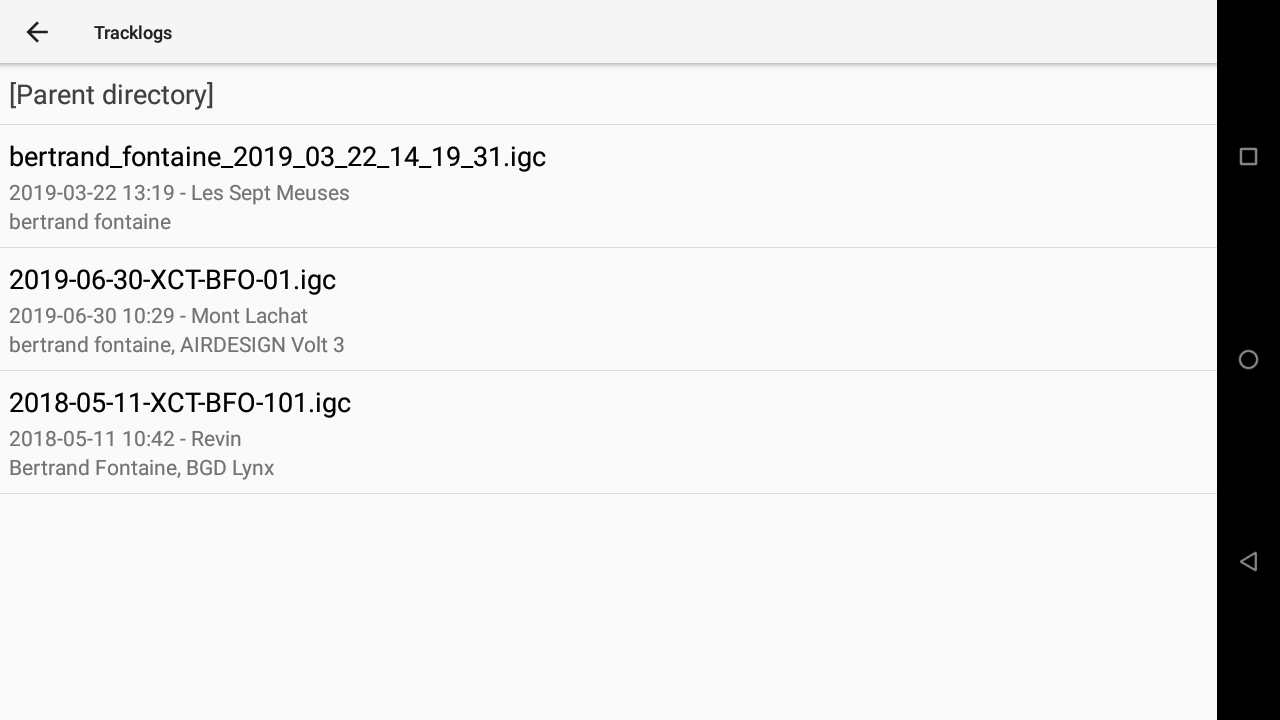 When you click on a particular track (IGC file), you get different information and options: stats, routes, Xcontest. You can also replay or delete the track directly with the 2 buttons on top.
Xcontest tab is the link to your "Cloud flights". You can manually upload your track (if you didn't set to be automatically uploaded with the Livetracking option in Preferences). This mechanism is based on your Xcontest account that you had to create at the beginning (see first steps) and is linked to your Pilot details in Preferences.
By clicking on the menu (3 dots top right), you can share your tracklog (you need to have installed a communication app such as Whatsapp, Gmail, Messenger, Google Drive, Skype, etc.)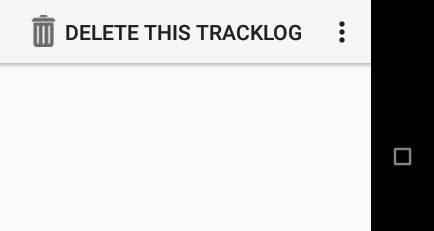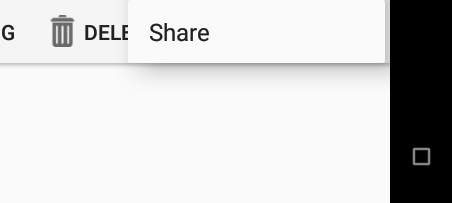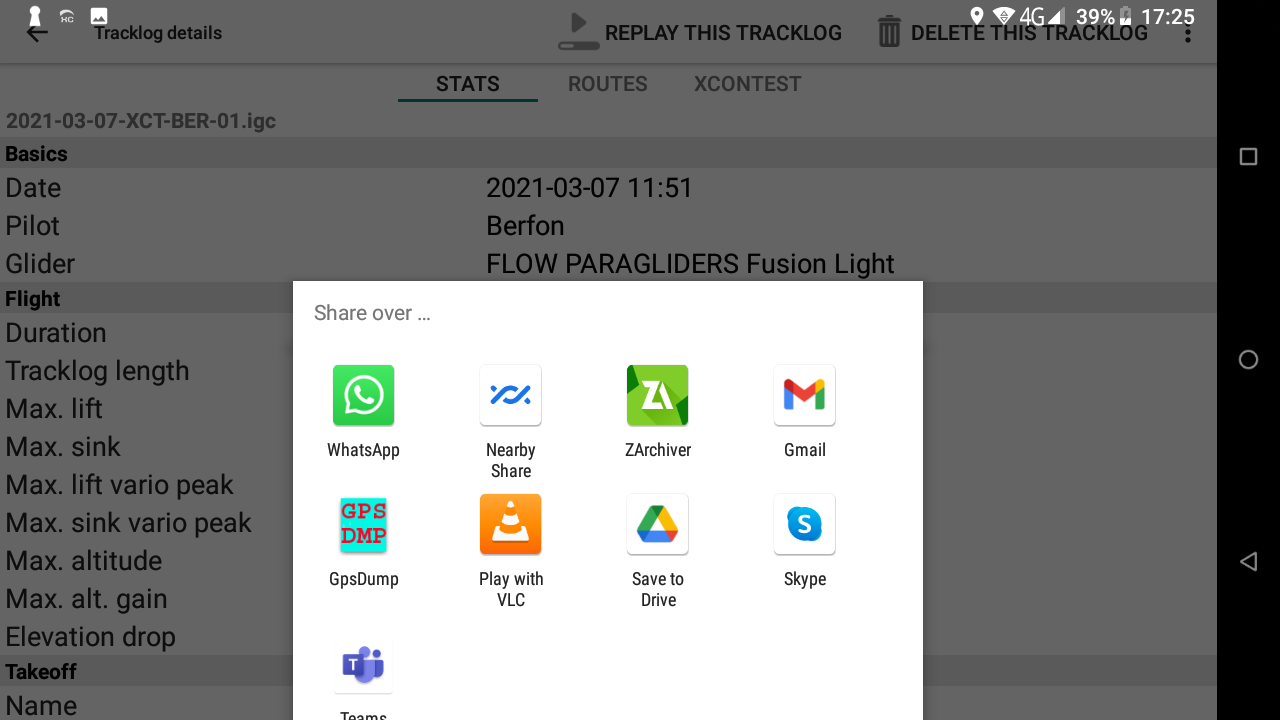 Click on the + sign to read the details.
Next section