Livetracking
Use a Sim card with data to turn your AIR³ into a mobile phone or connect AIR³ with your mobile phone (Wifi-bluetooth) through "mobile hotspot" and turn your AIR³ into a livetracking device.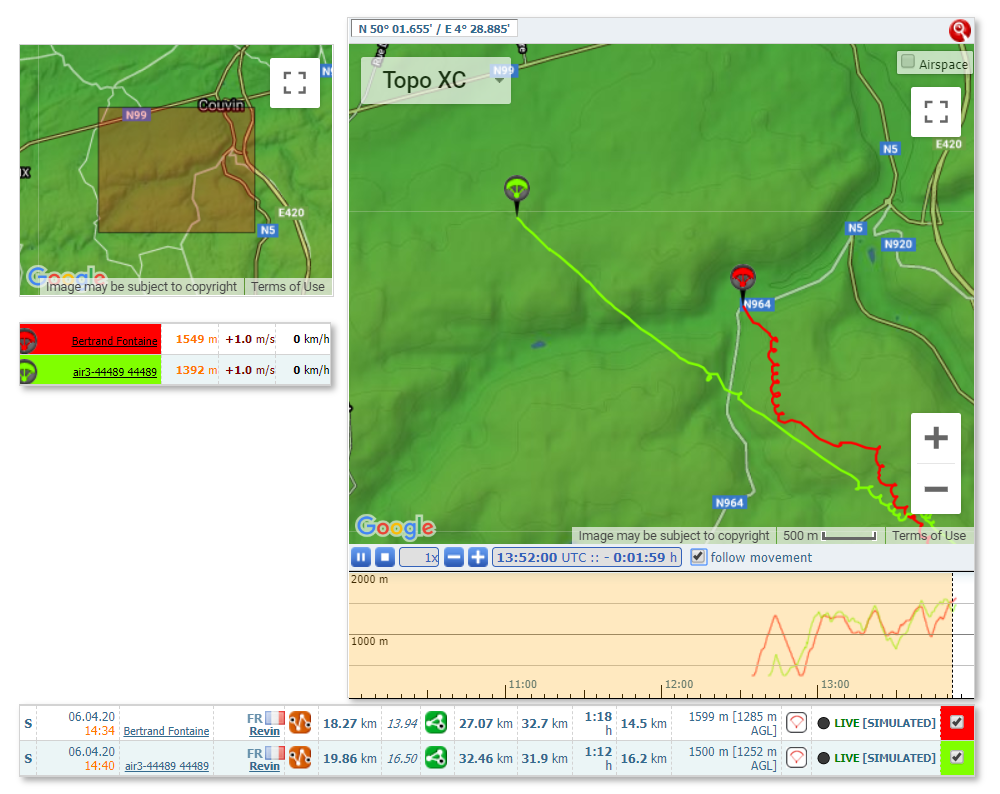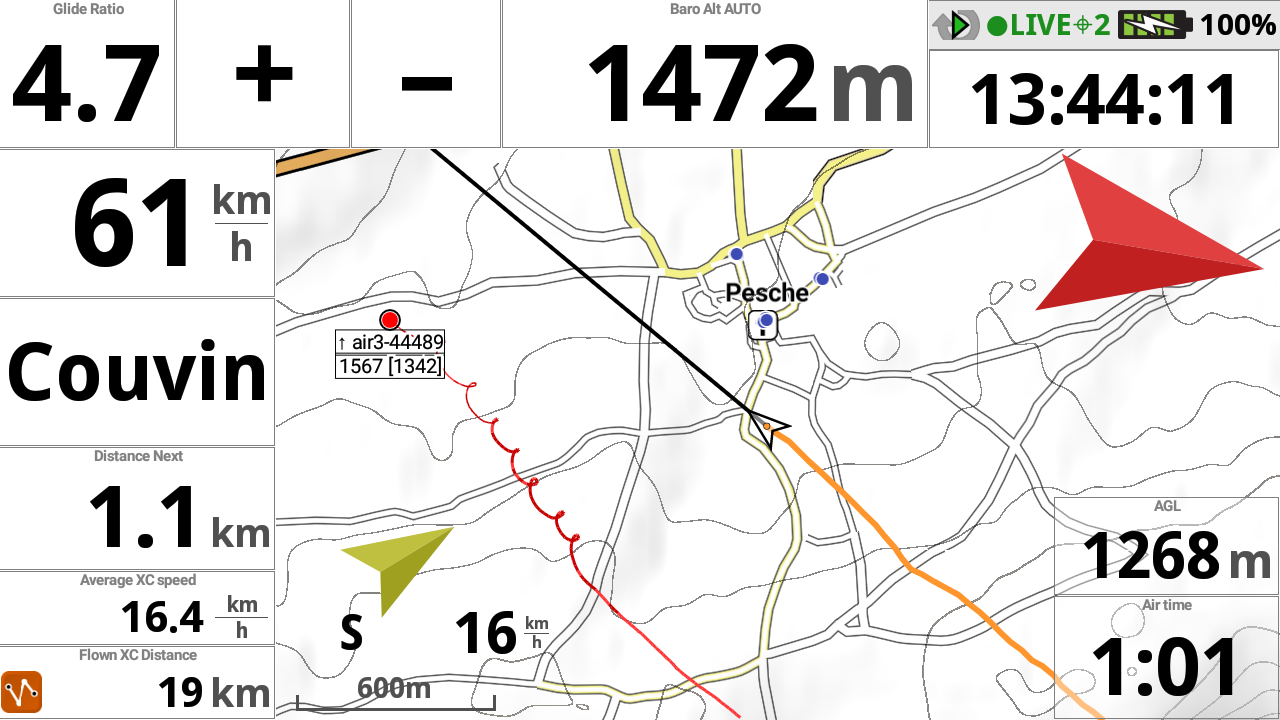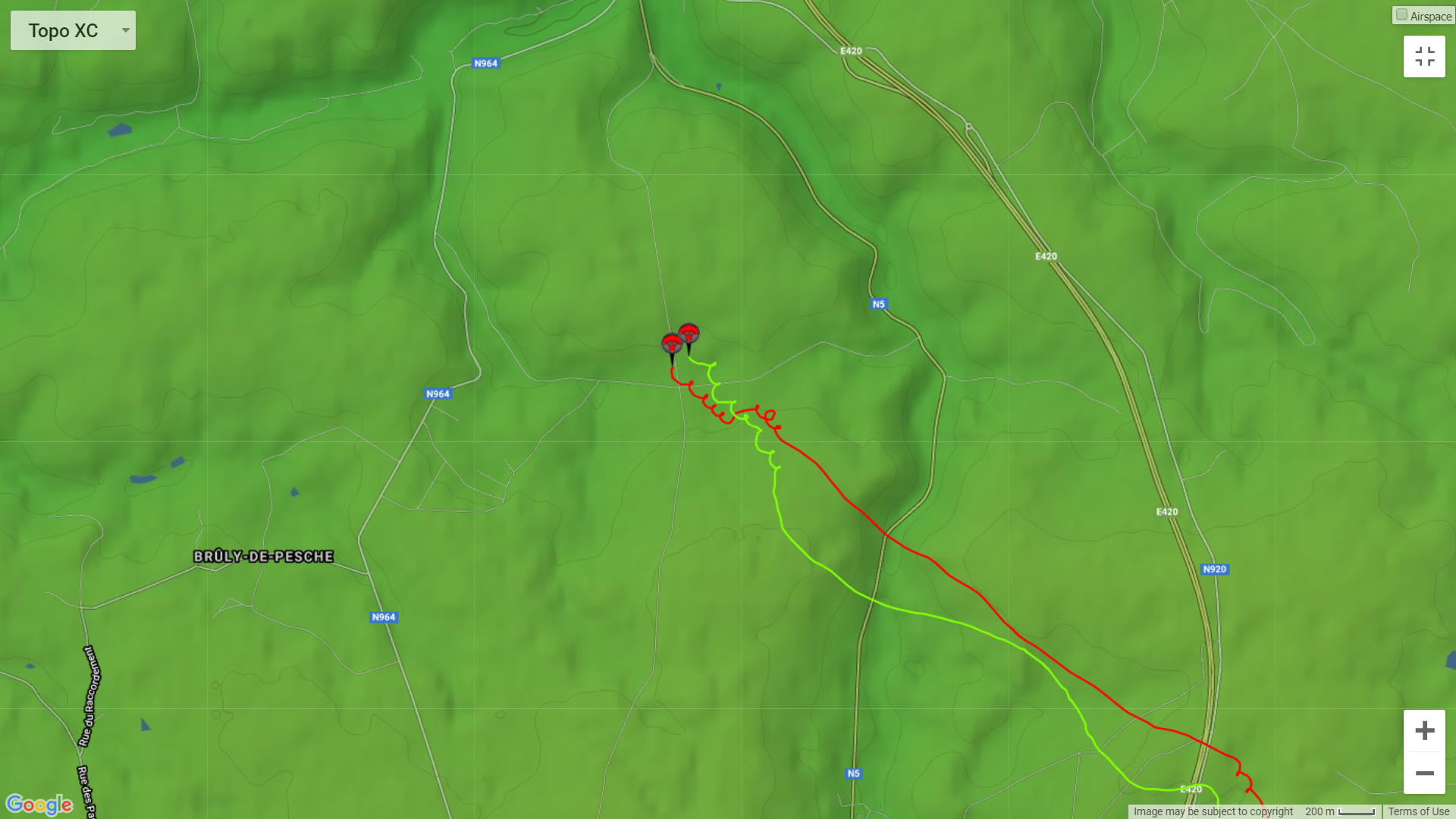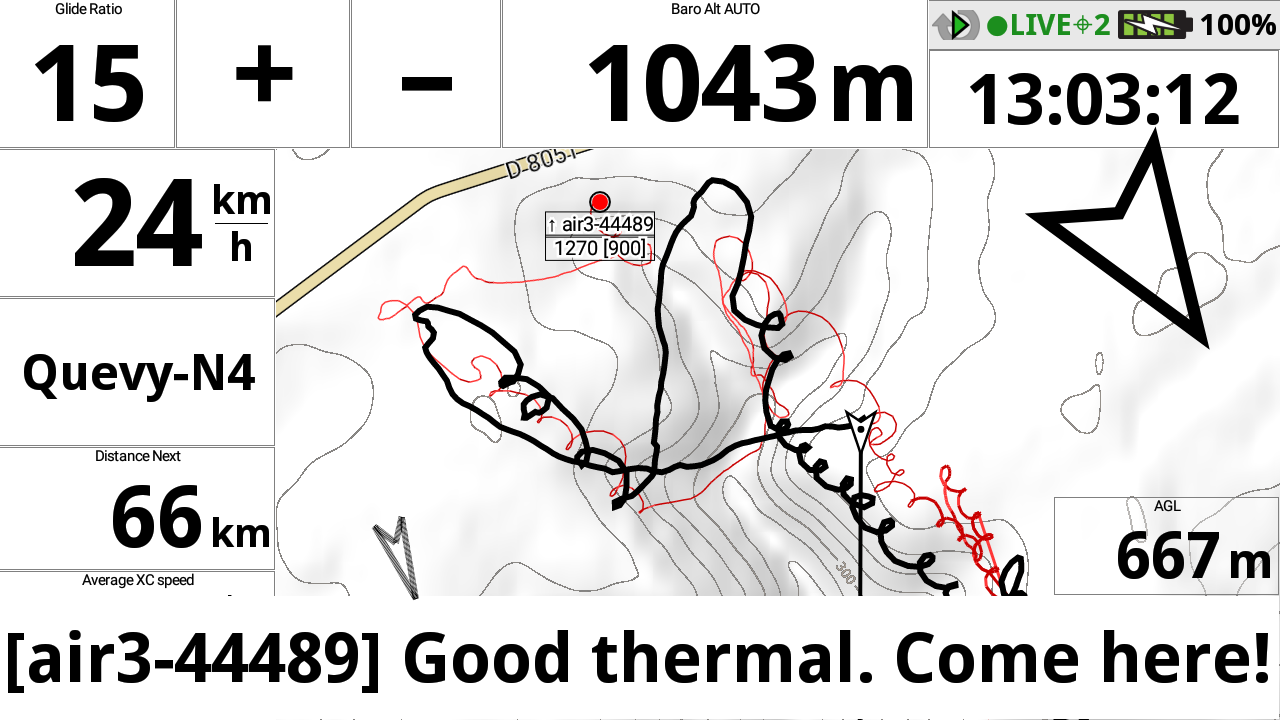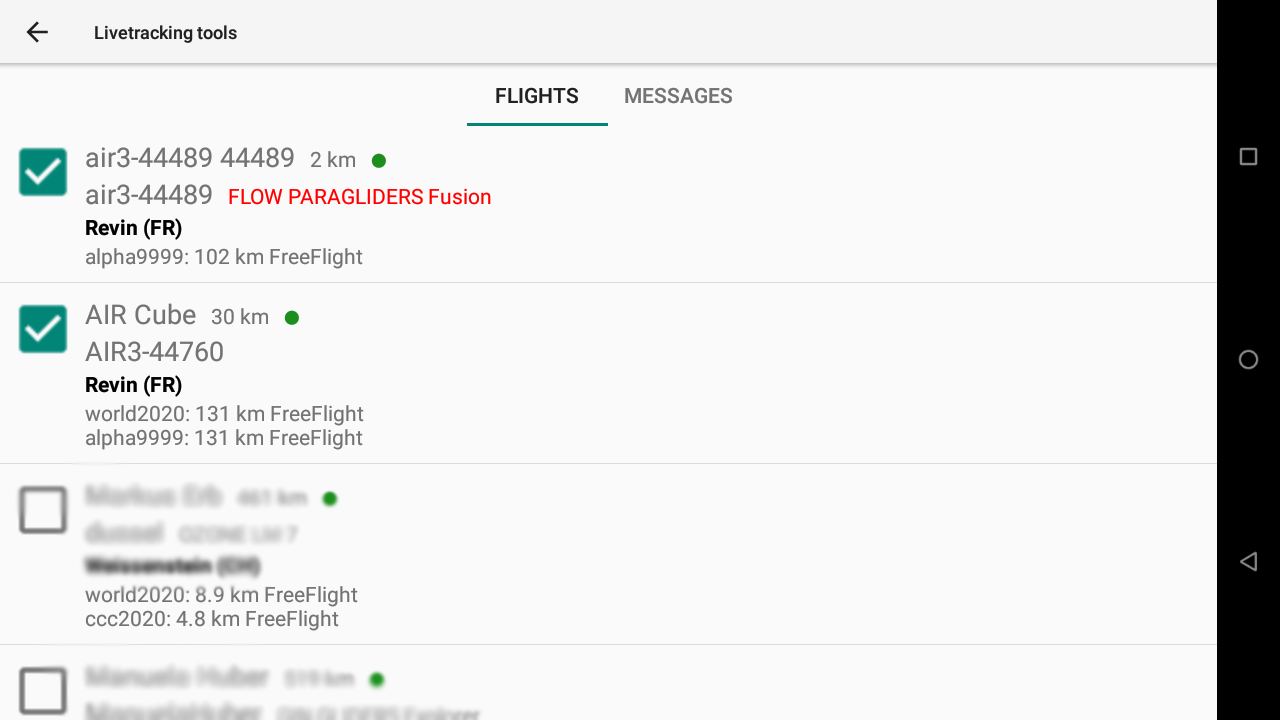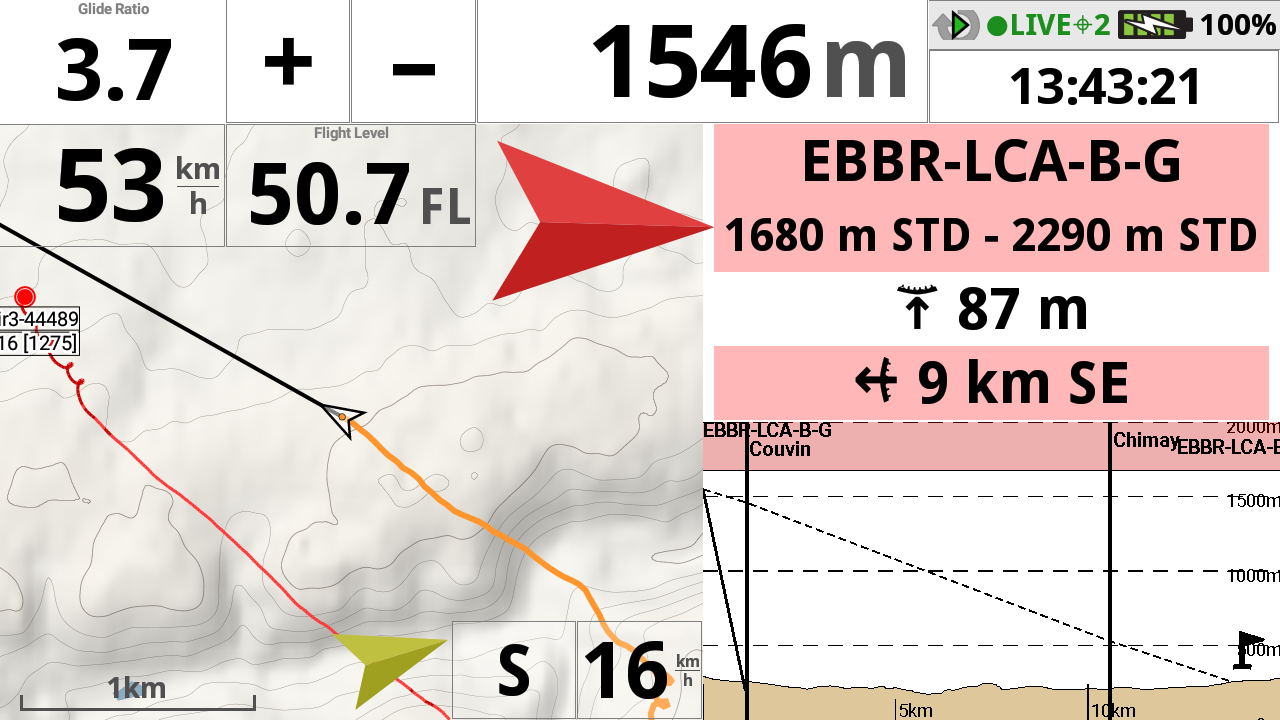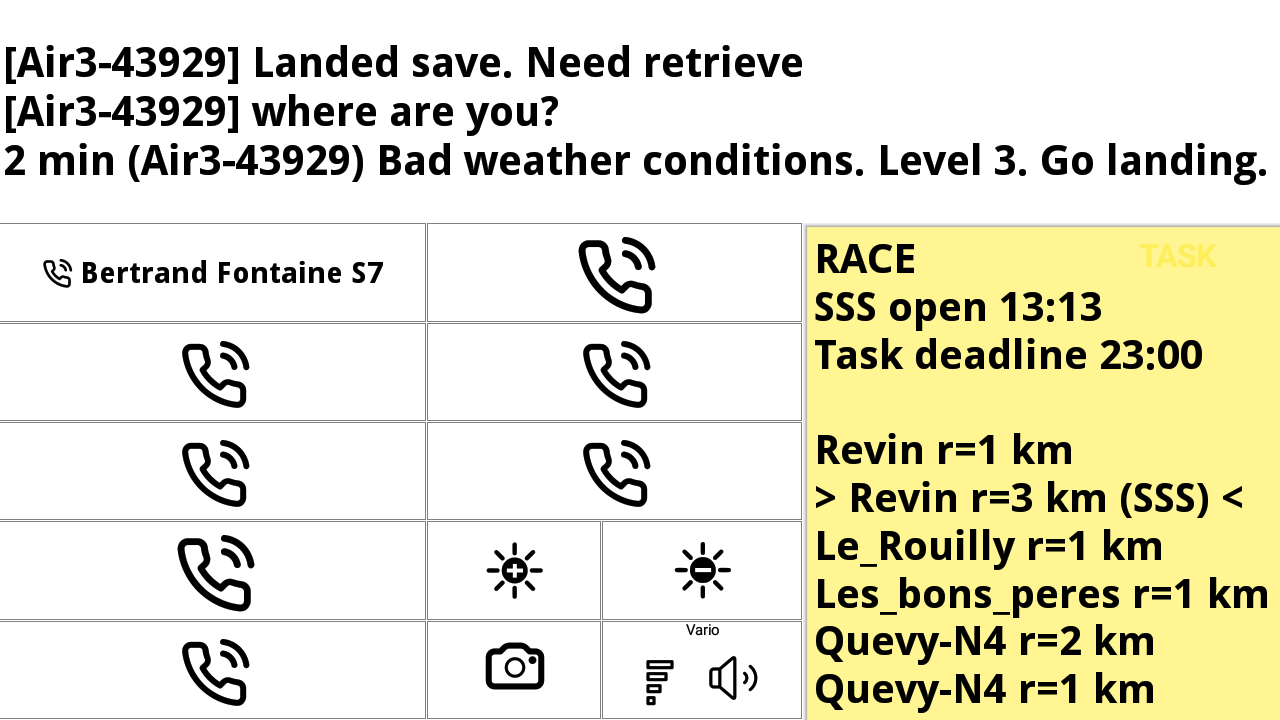 Screenshot_20200408-090513
Screenshot_20200408-122424
Editing flarm binding contact
Check the Airbuddies around you on the map while flying
Send a message to an Airbuddy in 3 clics
Receive important messages while flying
"Translate" your Flarm Airbuddies ID into their username (if you use a Flarm receiver connected to XCTrack)
Once landed, upload automatically your flight on XContest website
On the ground, go to https://Live.xcontest.org/ and select the pilots you want to track
Messaging (within XCTrack)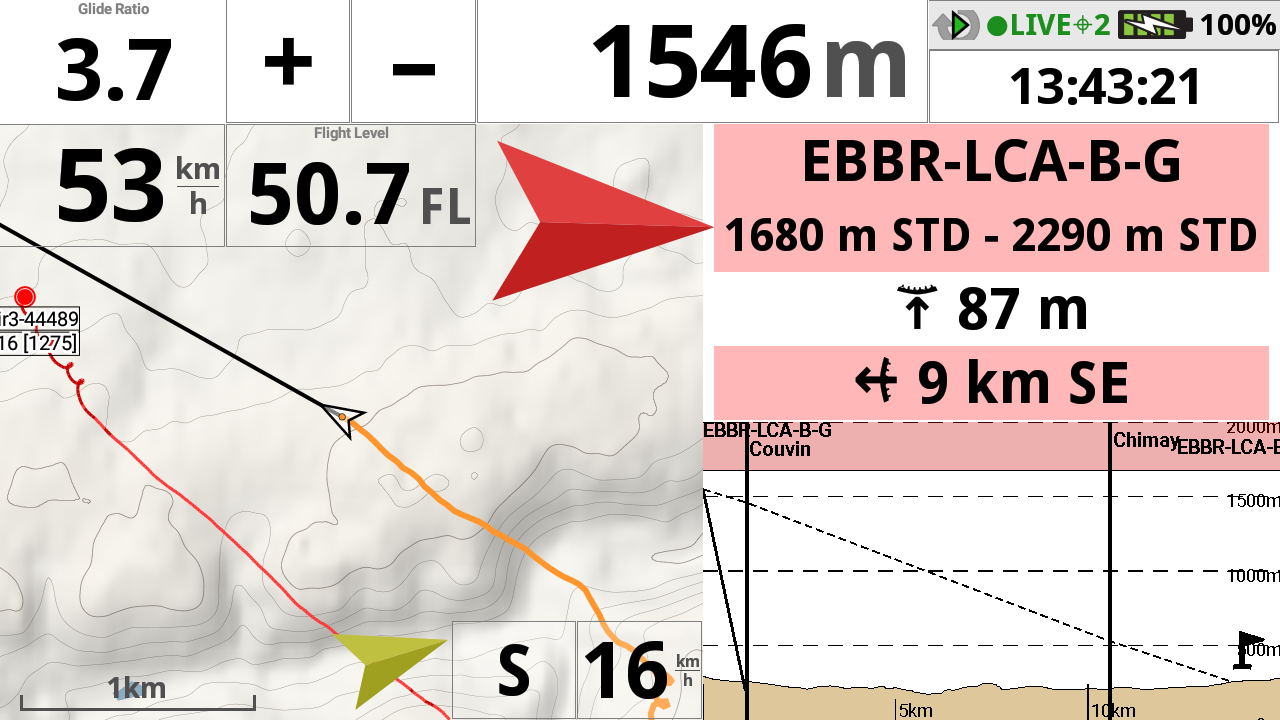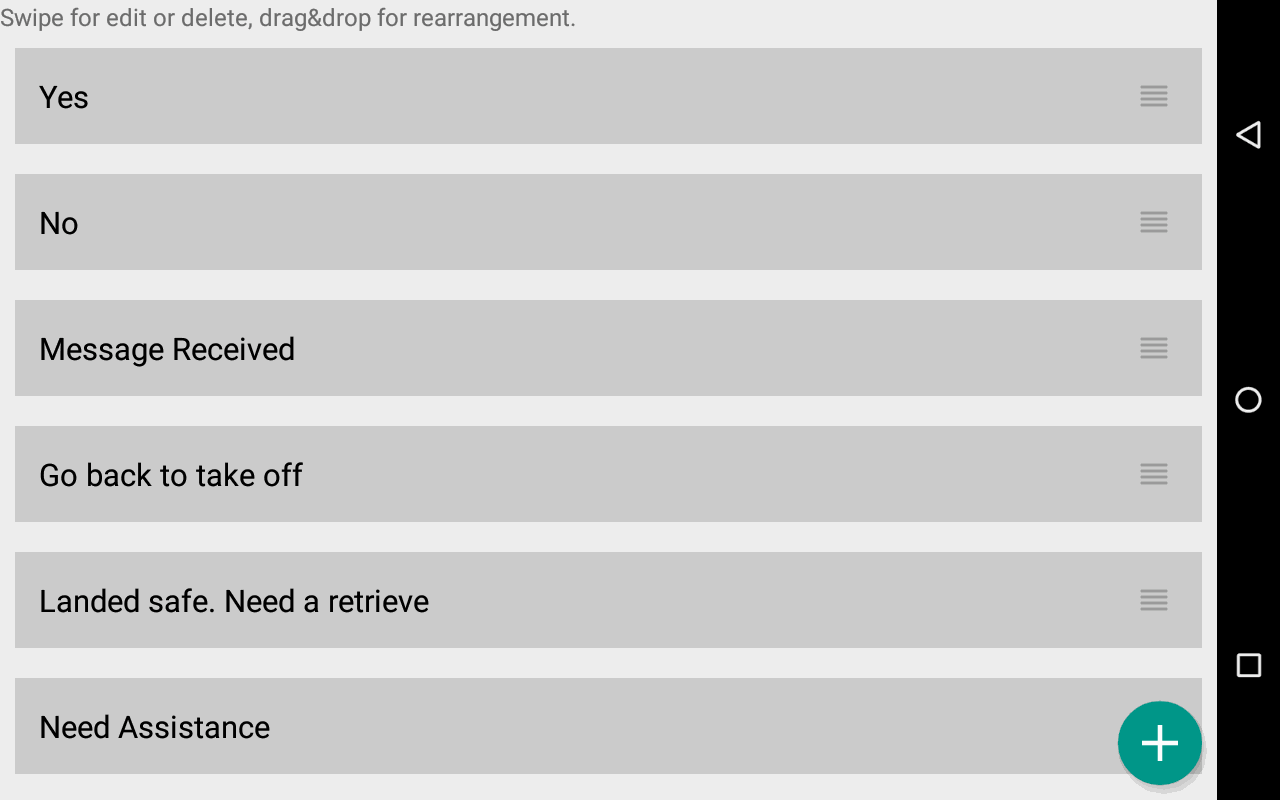 Set your quick message buttons before take off.
Track the nearby Live tracking airbuddies around you and send them a message.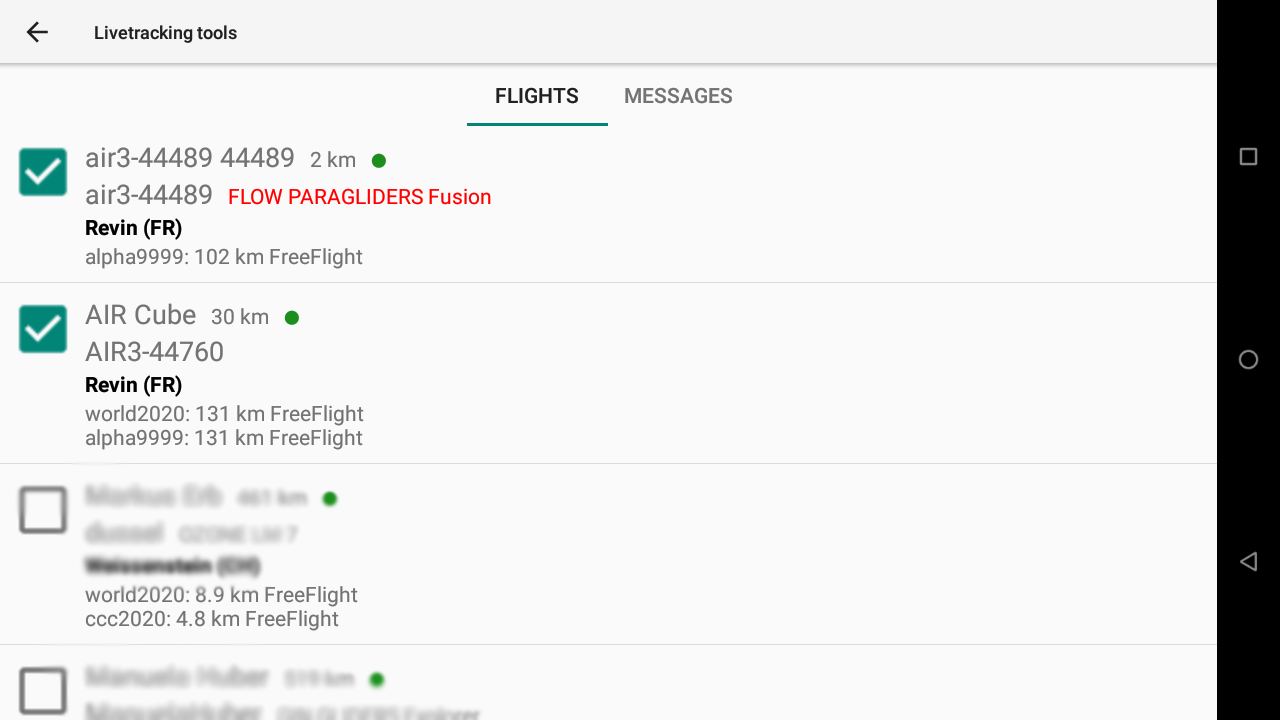 Send a message with 3 clicks thanks to the pre-configured buttons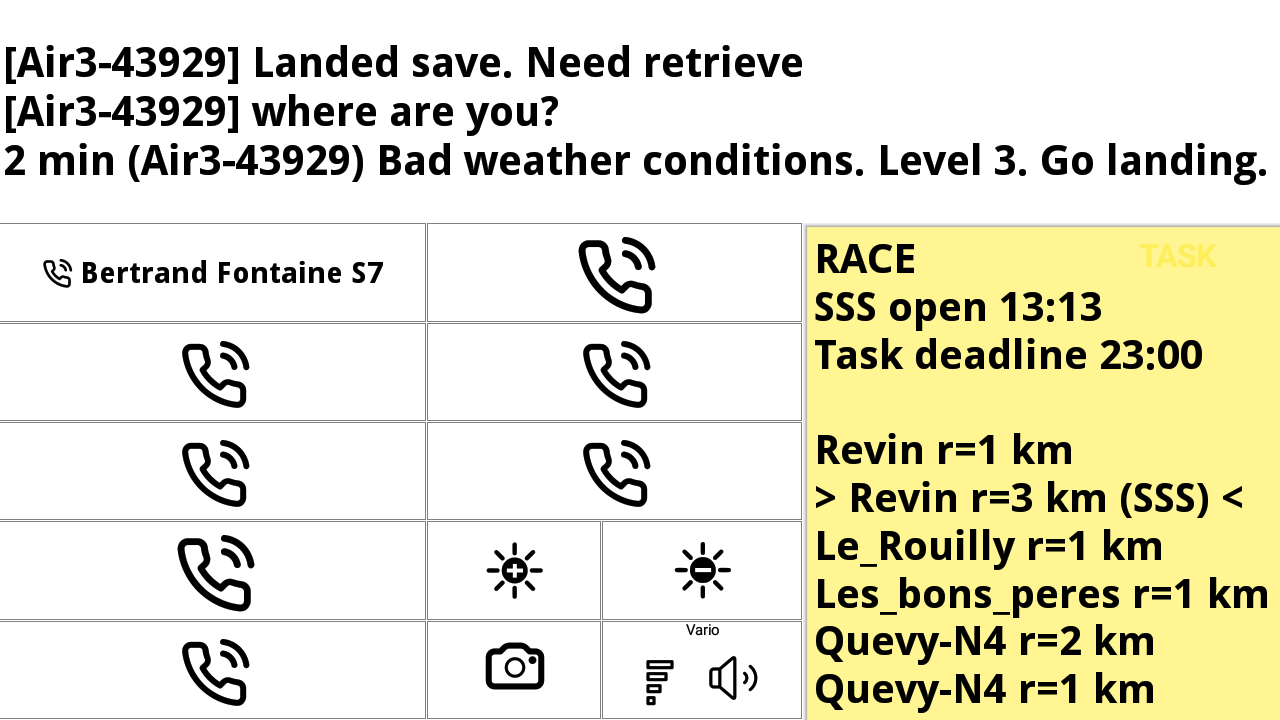 Review your messages in the drop down list
Mobile Phone (Within XCTrack)
Preconfigure your call-out widgets before take off. (Start call using speaker))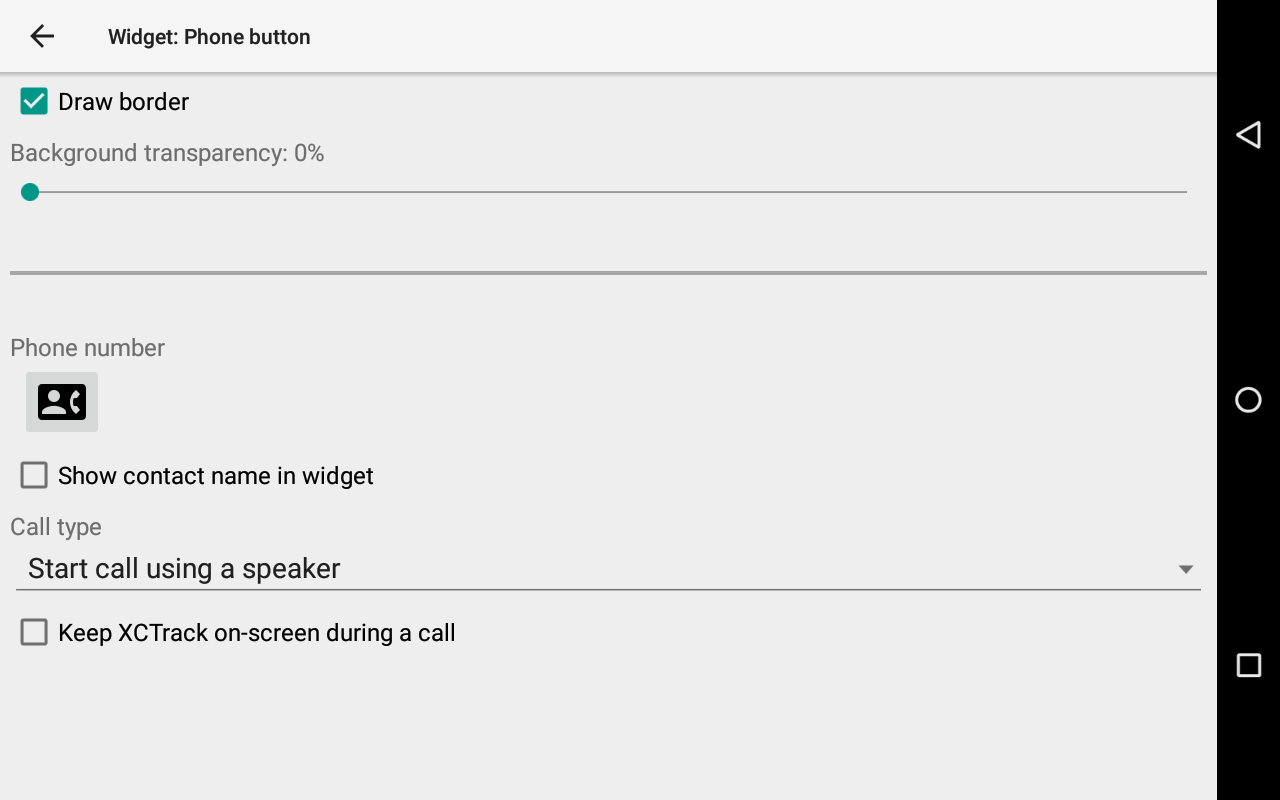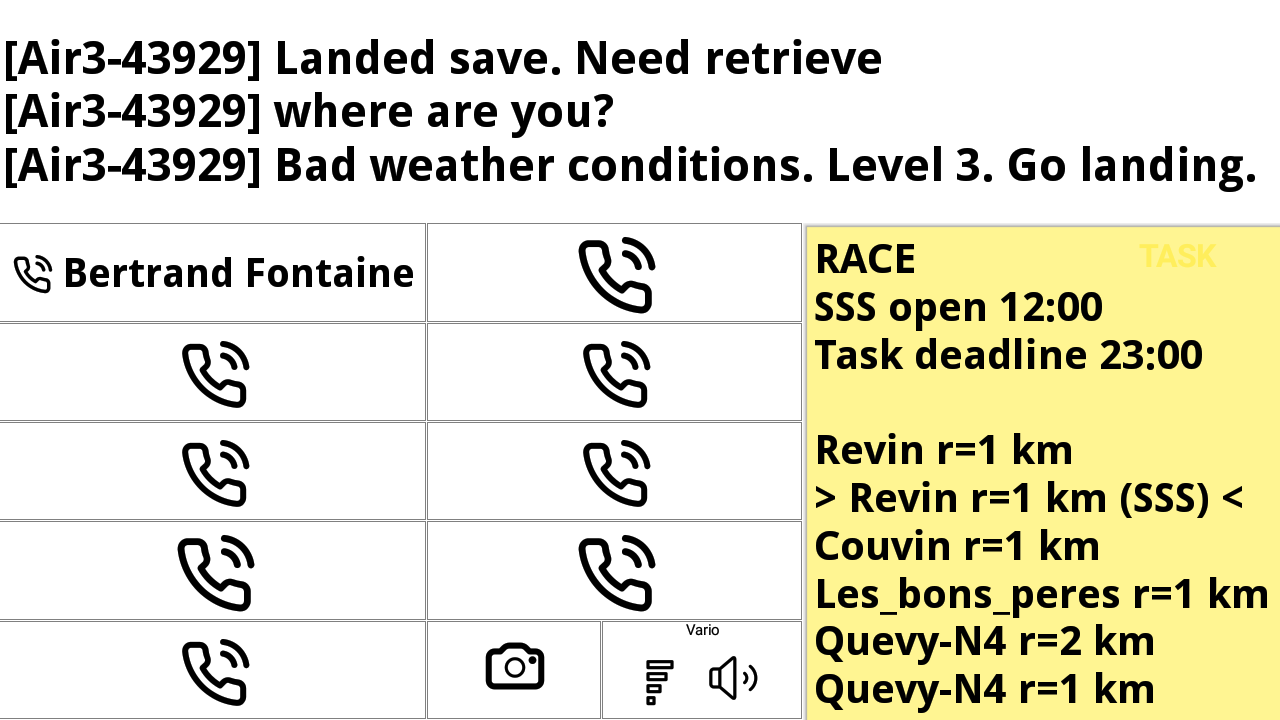 Click for one second on the call-out widget and keep your hands on the breaks to control your paraglider while calling.
Thanks to the powerful speaker and microphone, you can have a smooth conversation while flying.