Position the AIR³ the way you want
Seat plate, double head articulated arm and fixing plate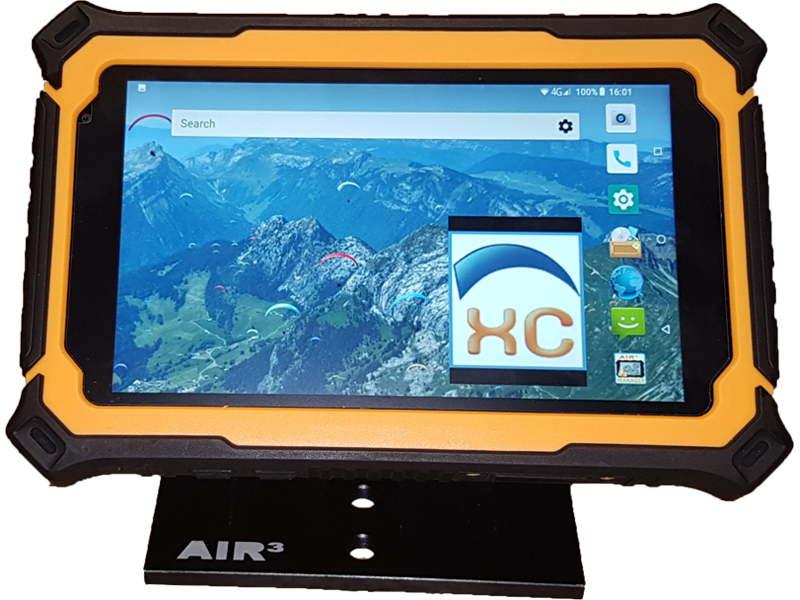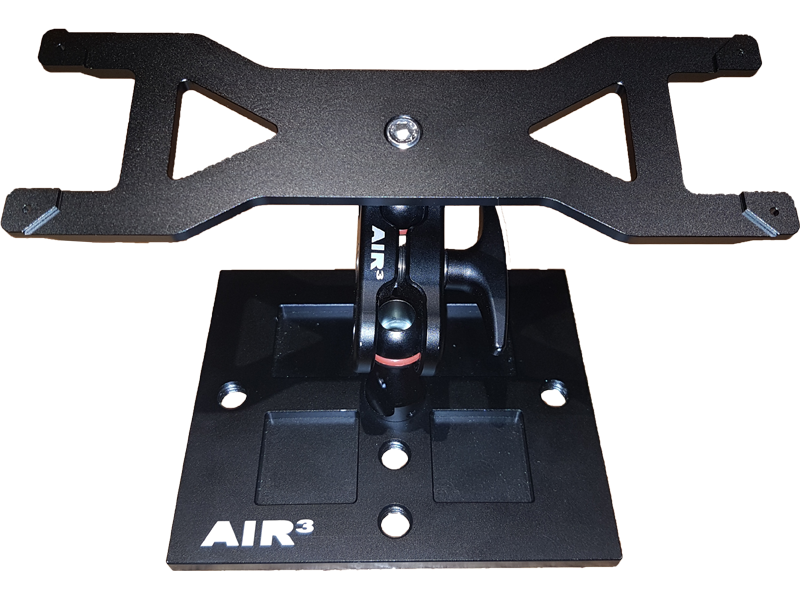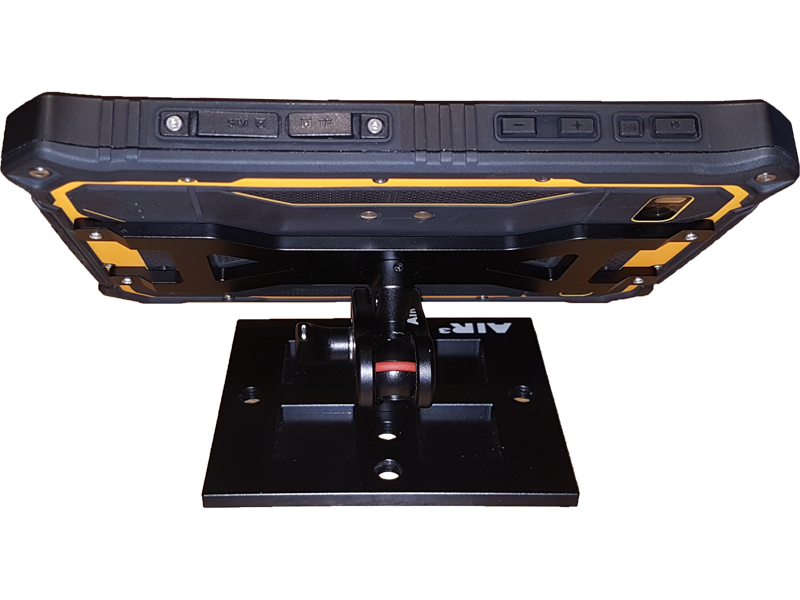 Using the Metal Base gives you the opportunity to position the AIR³ the way you want. You can tilt the screen to any angle you want. Thanks to the O-ring circling the double heads, the articulated arm can be firmly fixed in any desired position.
Weight: 335 gr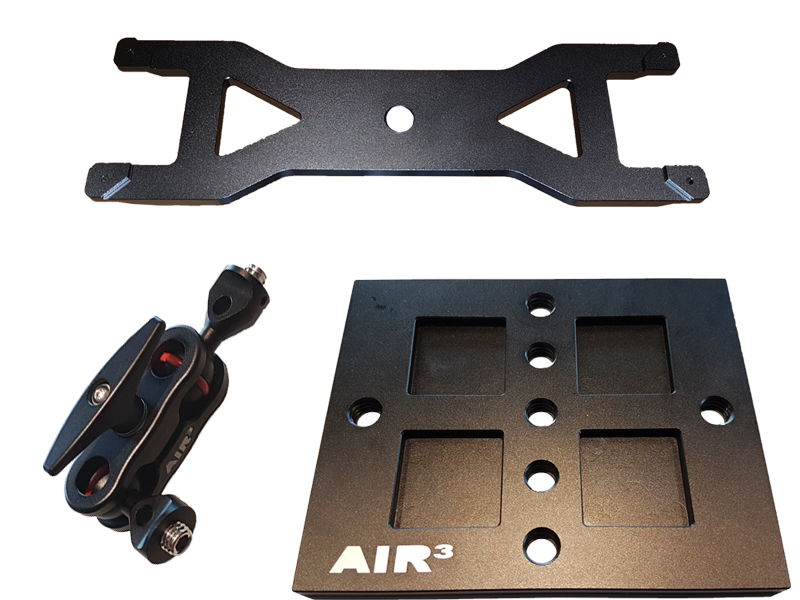 With the Air³ ABS Base you have to decide whether you want to tilt the screen by 33 ° or 43 °. Unlike the ABS Base, you can tilt the screen at the angle you prefer. However, the ABS Base has been designed to easily install the Air³ with one hand, even in flight. With the Metal Base, you will need two hands to adjust the angle.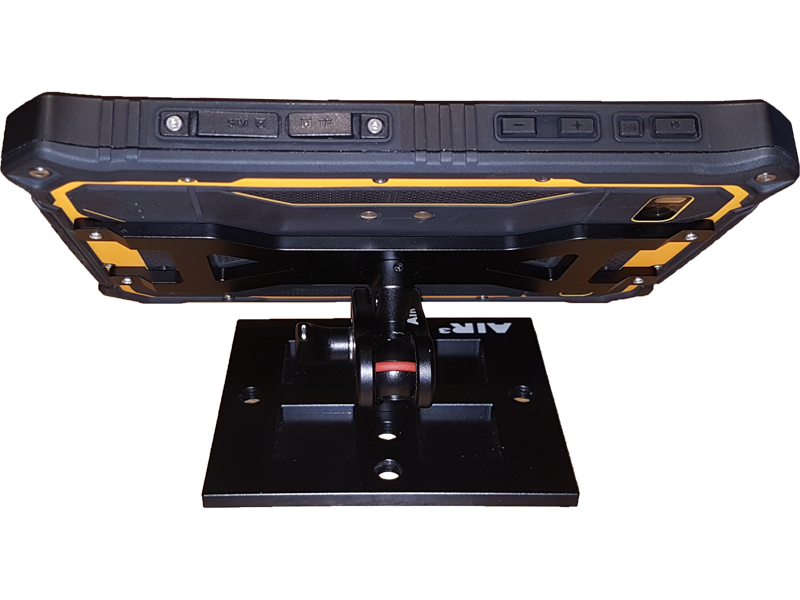 Use the AIR³ as any other android tablet at the office to read your emails, in the kitchen to follow a recipe, etc.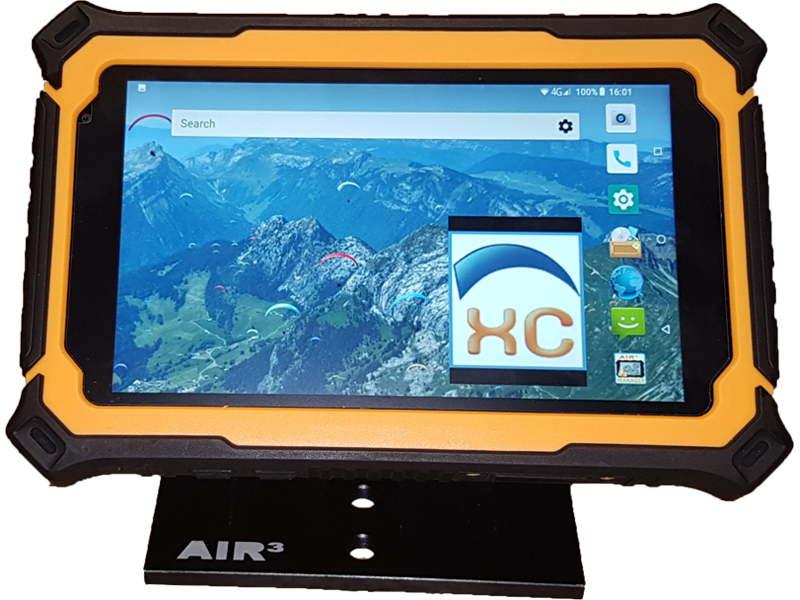 Using the optional crab clamp instead of the seat plate, you can actually multiply the different ways to use AIR³.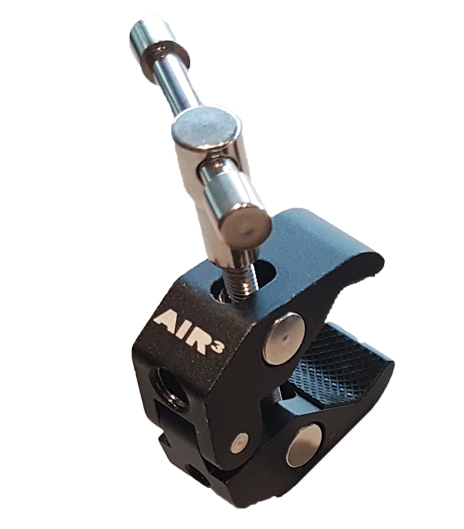 The trip to take off is long and the children in the back lose patience?
Fix it to the head support of the front seat with the crab clamp and let your children watch their favourite movie.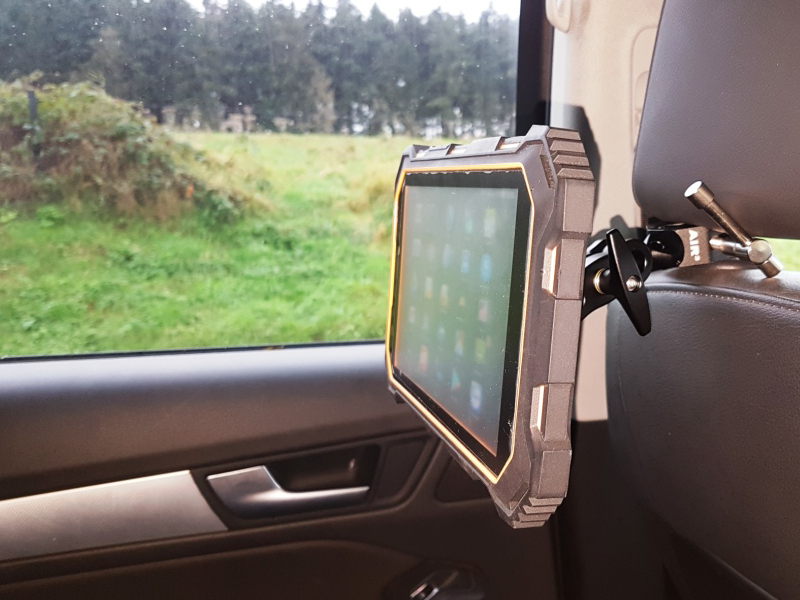 The wind is too strong, you can't fly but hopefully you brought your bike…
Ready for a bike trip? Fix the AIR³ on the handlebar thanks to the optional crab clamp and follow the instructions given by Google map…