This page gives details on the widget that is in the "System" subsection. The wiget can be accessed by customizing the XCTrack Pro pages pre-installed on AIR³. Remember that your customisations will be lost if you reset XCTrack Pro interface with AIR³ Manager, if you change the profile (Kiss, Easy, Expert, Paramotor) or if you load a different configuration file 'xcfg'.
Click on the + sign to read the details.
Status line:
The status line is divided into 5 sections: GPS status, External sensor status, Livetracking status, Battery status, time.

AIR³ has its own internal GPS and barometer sensors. It doesn't require any external sensor. So, you won't see any external sensor logo unless you want to use another one.
If you want to do so, go to Menu/Preferences/Connection & Sensors/External sensor and configure it  as appropriate (Bluetooth sensor, USB sensor, UDP server or TCP client connection.
Depending on the statuts of such external connection, you may see a logo such as the following one indicating that you are trying to get GPS location through an external sensor via Bluetooth.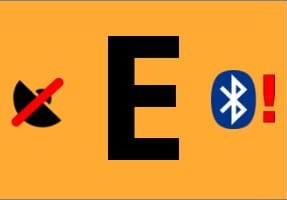 In the configuration menu, you can set if you want the label "Live" to display next to the logo and set if you want to display the time.
Time in the status widget shows the local time only if there is no gps signal and it's marked as being in error state: the background is orange. As soon as gps time is available, the GPS time  is shown without the orange background as it is the case for the  "Time" widget in the Flying subsection.
So, if time in status line widget has orange background, it is the local time. If there is no orange background, it's gps time, adjusted to the local time zone.

Removing the "Live" label:

Removing the time and keeping the "Live" Label:

GPS not available. For example if location is turned off in Android system.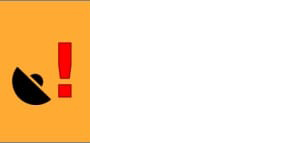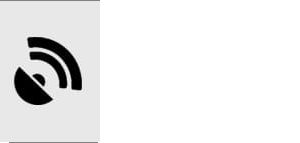 GPS signal OK, not flying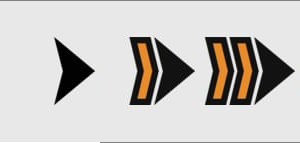 GPS signal OK, flying. The tracklog is recorded.
Last 3 states can be displayed with E letter in case you are using AIR³ with an external GPS.
---
2/ Livetracking status
Nothing will be displayed if Livetracking is not enabled. Read more details how to enable Livetracking in Menu/Preferences/Livetracking.
You can see different logos depending on the situation:
○    waiting for gps/connection
⬤  gps + connection are ok
!○   connection has been disconnected (minutes of delay is shown)
◍   connecting
⬤⇅ data is transferred right now
✔   landing is acknowledged
The full circles is green when flying.
Error states !○ and ◍ (if connecting while being offline) are red.
All error states in status bar have an orange background.
Here are some examples:


Livetracking enabled but no connection available

Livetracking enabled, connection OK, landed.

Livetracking enabled, connection OK, GPS OK, waiting for take off

Livetracking OK while flying
---
3/ Trackers
Once you are "live", you can  also see another symbol: 

followed by a number.
This is happening when you are tracked by someone.
The number corresponds to the count of people who are tracking you in other xctrack apps plus the number of people who clicked on your flight on the web.

3 persons are tracking you
Next section